TASTE OF LAOS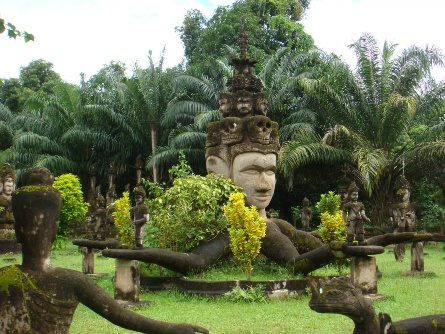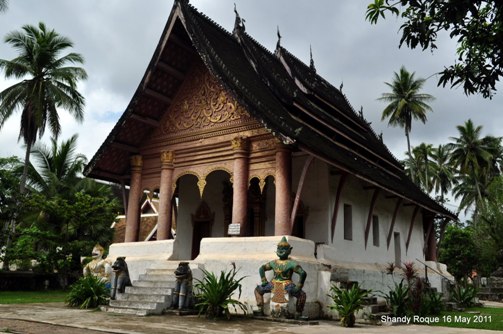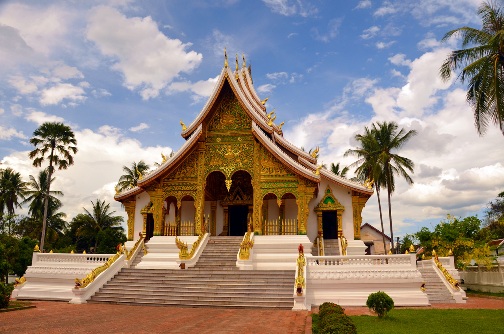 TASTE OF LAOS
Duration : 5 Days 4 Nights
Route : Luang Prabang
Tour Code : DLTOL
The Lao cuisine has a very special mild taste but can also be hot and spicy. The Lao people love to eat and will use any excuse for a party. They are a very social people and love nothing better than to sit with friends and family and share food and often alcohol. Lao cuisine has many similarities to Thai with lots of aromatic herbs and spices such as lemon grass, chilies, ginger and tamarind. Sticky rice (Khao Niao) is the staple of the Lao diet, usually served with fermented fish and a fish sauce similar to that used in Vietnamese cuisine called Nam Pa. Chicken and pork dishes are also popular but beef is expensive in comparison. Soups served with noodles, bamboo shoots and fresh vegetables can be found everywhere. Sample as many different dishes as you can during your time in Laos and don't forget to tell your chef to make it "not too spicy"!
Day1. Arrival – Luang Prabang
Day2. Luang Prabang – Kuang Sii Waterfalls
Day3. Luang Prabang – Living Land Farm
Day4. Luang Prabang – Lao Cooking Class - City tour
Day5. Luang Prabang – Departure
TASTE OF LAOS
Duration : 5 Days 4 Nights
Route : Luang Prabang
Tour Code : DLTOL
Day1. Arrival – Luang Prabang (L/ D)
On arrival at the airport, you will be met and transferred to your hotel. This evening is free for you to explore and get to know Luang Prabang.
Include dinner at traditional
Lao BBQ Restaurant
on the Nam Khan. Overnight in Luang Prabang.
Day2. Luang Prabang – Kuang Sii Waterfalls (B)
A short boat ride this morning takes you across the Mekong River to the steps of Long Khoune Temple, a two hundred years old temple with shady grounds and interesting architectural details and paintings. From there we climb the steps of Chomphet Temple for a panoramic view of Luang Prabang. Your boat awaits you at the steps to take you downstream, past mountains of lush vegetation to a small village, Ban Thin Som. You get off at this village and the captain organizes local transport for you to take you to Kuang Sii Waterfalls. Take the path to the waterfall and on the way visit the Bear Sanctuary and enjoy swim in the natural pools.
Your driver will be waiting to take you back to the boat where you can relax with drinks and snacks and enjoy and watch the sunset as you make your way back to Luang Prabang along the Mekong.
This evening is free for you to explore the night market or relax at the hotel. Overnight in Luang Prabang.
Day3. Luang Prabang – Living Land Farm (B)
This morning we head out to Living Land Farm, a working community farm aprroximately 5kms outside the town. There you will learn all about the rice growing process and have an opportunity to participate in seasonal farm activities such as identifying viable rice seeds, ploughing with a buffalo, hand planting, weeding and harvesting rice and threshing rice seed.
This afternoon we head off on bicycles to see some of the highlights of Luang Prabang including a visit to the Royal Palace Museum, which hosts a range of interesting artifacts from the Royal period in Luang Prabang. Cycling on, we are seeing the city's oldest temples, the magnificent Wat Xiengthong with its roof sweeping low to the ground, representing classical Lao architecture, the impressive stupa of Wat Visoun and the shrine of Wat Aham.
We end the day by climbing up Mount Phousi to explore the sacred gilded stupa and to enjoy the panoramic view of the city and the sun setting over the Mekong River. Descent the mountain your will find yourself in the midst of the famous Luang Prabang Night Market, where you can find a unique selection of handmade textiles and handicrafts locally made by both ethnic Lao and hill tribe people surrounding Luang Prabang. Overnight in Luang Prabang
Day4. Luang Prabang – Lao Cooking Class - City tour (B)
Following breakfast at your hotel you will embark on a full day cooking class by starting at the local market where your chef will explain the different herbs and spices used in Lao cooking and purchase ingredients for today's dishes. From the market you will head out to Tamarind Gardens Cooking School set out of town amongst fish ponds and tropical gardens.
Your menu today will include:
- Varieties of jeow: the fundamental Lao spicy dipping sauces
- Mok Pa, a popular dish of fish steamed with herbs in banana leaves
- Tamarind's specialty: lemongrass stuffed with chicken & herbs
- Orlarm, Luang Prabang eggplant based specialty: delicious & unusual
- Dessert course: a surprise!
- And of course you'll learn the art of perfecting sticky rice and its eating etiquette.
Following the class, and with full stomachs, we will head back to town and the rest of the day is free to use as you please. Overnight in Luang Prabang
Day5: Luang Prabang – Departure (B)
Depending on your flight, you may have time at leisure before you will be transferred to the airport in time for your departing flight.
Prices below are quoted in USD per person, valid till March 2015

Group of:

2-2

3-4

5-8

9-12

13-16

17-20

21-24

25-29

Single suppl.

Budget **

Standard ***

Superior ****

Deluxe *****
Prices above are based on below local standard hotels and room types

Cities

Budget**

Standard***

Superior****

Deluxe*****

Luang Prabang
Included in above prices:
· Accommodation on a twin shared basis
· Private, Air-conditioned Transport
· Boat trips as stated in the itinerary
· Admission fees to sites stated in the itinerary
· Meals: As indicated in above itinerary = B, L, D
· Gov't taxs and service charges
Exclusive of above prices:
· Visas and Immigration fees on arrival
· Int'l air tickets to/from Laos
· Travel and/or Medical Insurance
· Lunch or dinner unless stated in the itinerary
· Single suppl. room accommodation (quoted separately)
· Child or adult in triple share accommodation
· Foreign language guides other than English
· Peak Season or Special Events Surcharges
· Tip, drinks and other personal expenses
Cancellation policy:
· 1-7days = 50 % of the tour price
· 8-14days = 30 % of the tour price
· 15-30 days = 10 % of the tour price
Additional Remarks:
· Itinerary is subject to change depending on flight availability, road and/or weather conditions and room availability.
· Group of 10 persons and above will use separate vehicle in Luang Prabang due to UNESCO restrictions on large coaches entering downtown Luang Prabang.
· Hotels listed above may not meet international star rating standards, especially in the remote areas where accommodation options are limited.
· Room rates quoted above do not include compulsory fees for special events, peak season such as Christmas and New Year or Gala Dinners etc.
· Prices are subject to change at any time as a result of VAT, Fuel Excise or other tax increases and USD currency fluctuations.
VIETNAMTOURISM VITOURS JSC
83 Nguyen Thi Minh Khai Street, Hai Chau 1 Ward, Hai Chau District, Danang, Vietnam
Licence: 0427/2005/TCDL/GPLHQT
Tel : 0511 3 822 990 - 0511 3 822 999
----------------------------------------------------------------------
Ms. Nguyen Thanh Truc
Inbound Sales Exe. & Tour Operator
Email: thanhtruc@vitours.com.vn
Mobile : (084)949 659 634
Skype: fengnguyen - Ext : 203