PROMOTION 5 - REVEAL THE FASCINATING CAMBODIA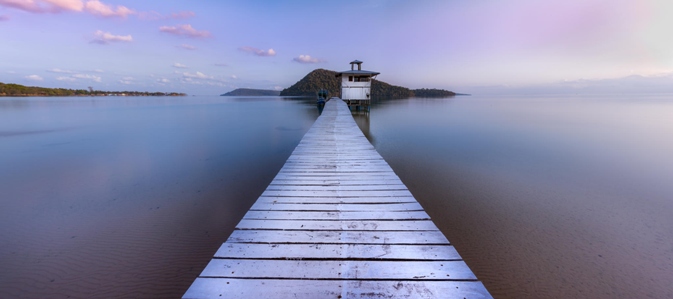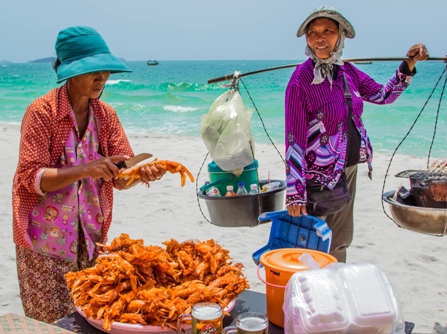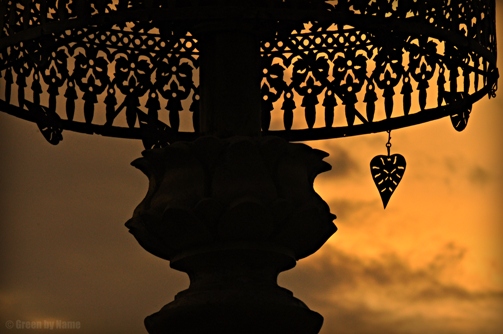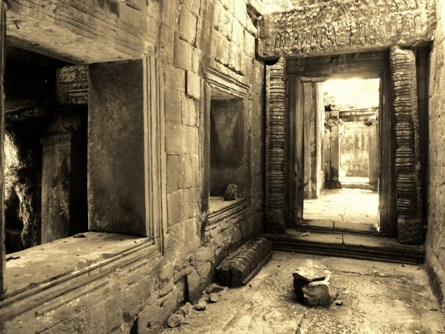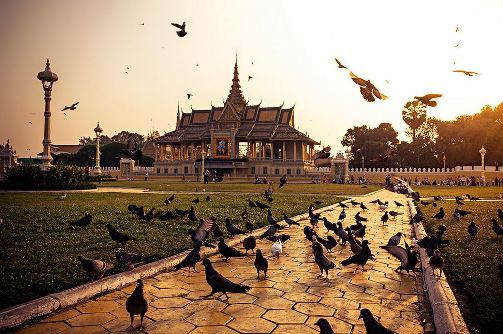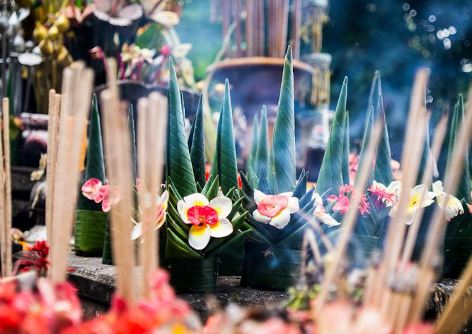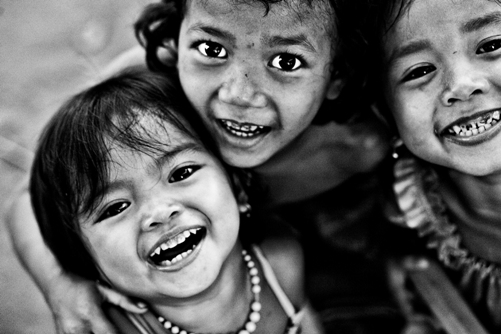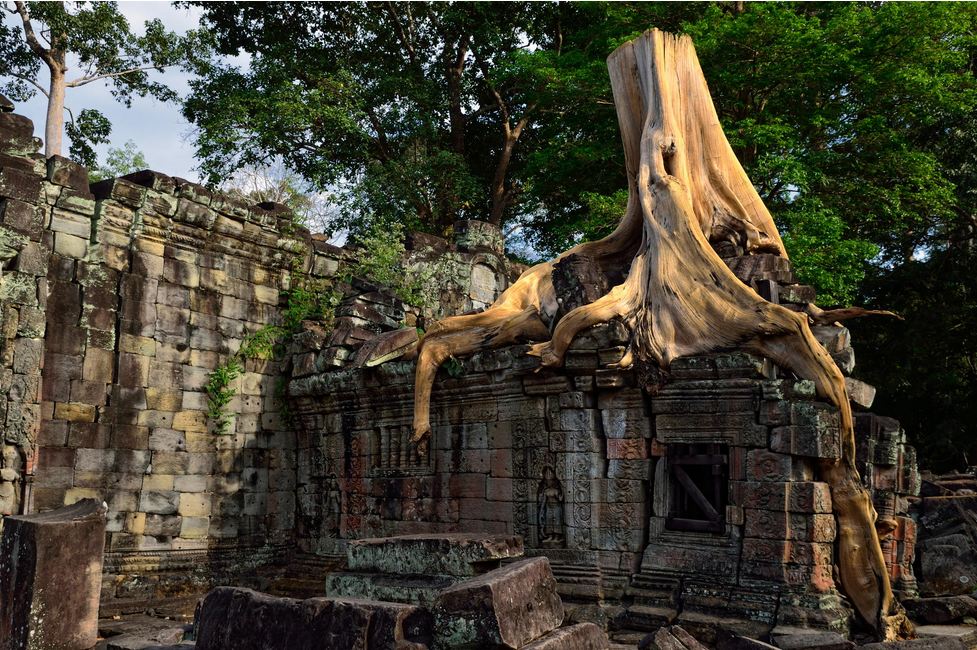 PROMOTION 05 - REVEAL THE FASCINATING CAMBODIA
Tour code : CAMP5
Duration : 14 Days 13 Nights
Cambodia is a unique destination and home to some of the most amazing sites in the world – the temples of Angkor.
Your tour commences in the vibrant capital of Phnom Penh, where you will learn about the country's turbulent past. Sihanoukville is regarded as one of Cambodia's most popular beach destinations; here you will have time to relax and soak up the atmosphere. View stunning waterfalls and wildlife at Kirirom National Park and visit the colonial town of Battambang.
Temple enthusiasts will be enthralled in Siem Reap. Tour the fortified city of Angkor Thom, the incredible Angkor Wat, as well as other less visited temples. You will be amazed by the sheer magnitude of these ancient sites.
Now a popular destination for fishing, snorkeling and scuba diving, Sihanoukville, Cambodia is attracting international resort brands and travelers seeking to sink their bare feet in the pristine honey hued sand after
temple tours of Angkor Wat
. Most pristine are the jungle-covered islands of the Koh Rong Archipelago, easily accessible by scenic speedboat rides across the Gulf of Thailand.
From scenic beauty to ancient wonders, Cambodia and its gracious people leaves a lasting impression on all who visit.
PROMOTION 05 - REVEAL THE FASCINATING CAMBODIA
Tour code : CAMP5
Duration : 14 Days 13 Nights
DAY 01 ARRIVE – SIEM REAP (D)
Arrive Siem Reap by afternoon flight, Siem Reap – Treasures of the Kingdom of Cambodia, special welcome all warmly to everybody, a moment of courtesy meeting then self-introduce with our Cambodian tour guide in the meeting point's Siem Reap airport. Transfer to hotel for check in
Rest of the day at leisure and followed by welcome dinner with Apsara Dance show at local restaurant. Accommodation at hotel
DAY 02 SIEM REAP EXPLORATION (B/-/D)
Breakfast at hotel
Visit to Roluos Group : Lo Lei, Preah Ko and Ba Kong temples
Lunch not included
We continue to visit the fabulous Ta Prohm embraced by the roots of enormous fig trees and gigantic creepers
Prasat Kravan - with its unique brick sculptures Srah Srang - The Royal Baths" was once used for ritual bathing, Banteay Kdei (surrounded by four concentric walls).
Dinner at local restaurant and night at hotel
DAY 03 SIEM REAP EXPLORATION (B/-/D)
We start on our bike and cycle (45 minutes for cycling) to world heritage areas on the roads less travelled. Ride among the jungle passing local village and local shop. It's a very special and acting day as you will explore some of Angkor's most beautiful temples. You will visit the West Gate of Angkor Thom – undiscovered by mass tourist.
The ancient capital of Angkor Thom (12th century) See the South Gate, Bayon Temple- unique for its 54 towers decorated with over 200 smiling faces of Avolokitesvara, The Royal Enclosure, PhimeanakaS, The Elephant Terrace and the Terrace of the Leper King
Lunch not included
The tour start with the visiting to the famous temple: Angkor Wat. Angkor Wat is a World Heritage Site since 1992, famous for its beauty and splendor. Angkor Wat features the longest continuous bas-relief in the world, which runs along the outer gallery walls and narrates stories from Hindu mythology, visit Bakheng Temple and enjoy a romantic sun set view form Bakheng hill.
Evening is your free time for walking at busy pub street, dinner in one of many typical local food restaurants, pop up a bar for cool drink or shopping at Angkor Night Market.
DAY 04 SIEM REAP EXPLORATION (B/L)
Early morning we start witness sunrise over Angkor Wat temple and listening singing birds over the ancient land of Angkor area. About 6:45AM we walk to nearby Pagoda and offering food to monks. After monks finished breakfast we start enjoy our breakfast on the ground floor of pagoda, jasmine tea will be served in the peaceful of pagoda.
Visit Kbal Spean, about 49km from Siem Reap Town and it is literally means "The head of the River." It is one of the rivers in 1000 Lingas that made up of unique Lingas. Lingas stands into the riverbed of the Siem Reap River. It was believed that the Lingas spiritually "fertilized" the waters that fed the Eastern bay and irrigated the rice fields.
Banteay Srei: nearly everyone's favorite site. The special charm of this temple lies in its compact size, remarkable state of preservation, and the excellence of it decorative carving, Banteay Samre: Its rose-colored sandstone walls are decorated with carvings and bas-reliefs, which are among the most accomplished Angkor has to offer.
Enjoy foot massage 1 hour before transfer to your hotel
DAY 05 SIEM REAP – KULEN MOUNTAINS (B/L)
Breakfast at hotel
Today, we will take an excursion to the hill top of Phnom Kulen Mountains where they will drive uphill to see the Grand Buddha Statue, the River of Thousand Lingas, and the tallest waterfall.
Picnic lunch included at the site
On the way back, we will drive along Khmer local villages where you could see the daily life activities of our people.
Dinner not included and night at hotel
DAY 06 SIEM REAP – BOAT TRIP - PHNOM PENH (B/L)
We board on boat in Tonle Sap Lake. Here, enjoy a brief cruise past floating villages complete with schools, restaurants, and hospitals. Visit Chantier Ecole-Artisan d'angkor, the place are in the Ministry of Education was constructed in 1992 and this place renowned woodworking, stone carving and polychrome training center and workshops. Free tour of the classes and workshops offer a glimpse into the unique skills training program, teaching young artists in the techniques and styles of classic Cambodian artistry.
Lunch at local restaurant
Transfer to Siem Reap airport for departure to Phnom Penh. Upon arrival in Phnom Penh airport, meet and greets by our tour guide and then transfer to your hotel.
Dinner not included and night at hotel
DAY 07 PHNOM PENH - CITY TOURS (B/-/D)
Breakfast at hotel
Visit Tuol Sleng prison (Genocide Museum) was the most secret organ of the Khmer Rouge regime. S-21 stands for "Security Office 21." was Angkar's premier security institution, specifically designed for the interrogation and extermination of anti Angkar elements. Continue to visit Choeung Ek museum, between 1975 and 1978 about 17,000 men, women, children and infants detained and tortured at S-21 prison were transported to the extermination camp of Choeung Ek. Lunch not included
Visit the Royal Palace, built by King Norodom in 1866 on the site of the old town, and the Silver Pagoda, Located within the grounds of the Royal Palace, the Silver Pagoda is so named because of its floor, which is made up of 5000 silver tiles. Then continue your visit at visit to the the National Museum, This is one of Phnom Penh's true architectural gems. The Museum is instantly recognizable with its warm red terracotta and its gracefully cured roof topped by dozens of guardian nagas. It was designed in Khmer style in 1917 by famed French architect Georges Groslier & Ecole Des Arts Cambodgiens. Dinner at local restaurant and night at hotel
DAY 08 PHNOM PENH - EXPLORATION (B/L)
Depart from Phnom Penh. En route, visite a Cham Muslim village.
Arrive at Phnom Baset. Visit the pre-Angkorian temple (8th century) and the pagoda to view the reclining Buddha. Enjoy the beautiful view of the surrounding plains and rice-fields from the hilltop.
Drive to Udong where a picnic lunch will be served. Then, visit the various temples and the three large Stupas where the ashes of three former Kings are preserved. Next, visit the most impressive structure of the site, the "Vihara of the 18-Cubit Buddha". En route to Phnom Penh, stop to visit a silver craft village.
Dinner not included and night at hotel
DAY 09 PHNOM PENH – KIRIRUM NATIONAL PARKS (B/L/D)
Breakfast at hotel
Today, we will drive up to Kirirum National Park
The park extends over the eastern part of the. It is located 112 km from
Phnom Penh
off
National Highway 4
on the road to
Sihanoukville
. Lying at 675m (2,215 ft) above sea level, Kirirom was Cambodia's first officially designated national park. It contains many footpaths through the forests with a number of small
lakes
and
waterfalls
and was once used as a refuge by the
Khmer Rouge
. The way up will allow you to witness the Modern Pagoda, the great Cambodian Pine Trees, the smooth lawn of green grass, and the cool fresh air from the forest.
Lunch at resort restaurant
In the afternoon, we will take a biking tour around the resort and forests to see some interesting flowers and lake. Dinner will be served at restaurant resort and night there.
DAY 10 KIRIRUM TREKKING – WATERFALL – SIHANOUKVILLE (B/L)
Breakfast at hotel
Drive up to see an Old pagoda via old trails and the best view of pine trees. Walk along this small temple. Talking to residence there and drive on the great water reserved. Drop off the vans and start trekking up the small mountains about 3.50 kms. You will enjoy the best view of the lake seeing behind the pine trees which make you feel this was in other part of European world.
You are required to use suitable trekking shoes for this part of the trip.
This part of the trip will take you through the small flora, wooden bridge across the stream, forests, bushes, and the big straight trees, before you make to the OLD KING PALACE on the top. Let's take a short break to enjoy cold water and best views of the lake and forests down below before we drive on to the Waterfall.
Back to resort for lunch and check out for your next trip to Sihanoukville by private vehicle and your guide.
Dinner not included and night at hotel in Sihanoukvile
DAY 11 SIHANOUKVILLE – FREE (B)
Breakfast at hotel
Free at leisure along the beach
Lunch and Dinner not included and night at hotel
DAY 12 SIHANOUKVILLE – FREE (B)
Breakfast at hotel
Free at leisure along the beach
Lunch and Dinner not included and night at hotel
DAY 13 SIHANOUKVILLE – FREE (B)
Breakfast at hotel
Free at leisure along the beach
Lunch and Dinner not included and night at hotel
DAY 14 SIHANOUKVILLE – PHNOM PENH AIRPORT – DEPARTURE (B)
Breakfast at hotel
After breakfast, our driver will transfer from Sihanoukville to Phnom Penh airport. Arrives in Phnom Penh airport and check in for the flight home.
HOTEL LIST - 4* STANDARD
PNH : FRANGIPANI ROYAL PALCE HOTEL – Deluxe room
Service included
- Tours and transfers as per the program
- Accommodation in all places
- Meals : B = Breakfast; L = Lunch and D = Dinner
- All entrance fees, boat fees, private A/C cars with English speaking guides
- Cold mineral water during the trips
Service excluded
- Visa fee to Cambodia
- All other personal expenses
- Air ticket REP PNH = USD 110.- per pax
- Personal expenses
VIETNAMTOURISM VITOURS JSC
83 Nguyen Thi Minh Khai Street, Hai Chau 1 Ward, Hai Chau District, Danang, Vietnam
Licence: 0427/2005/TCDL/GPLHQT
Tel : 0511 3 822 990 - 0511 3 822 999
----------------------------------------------------------------------
Ms. Nguyen Thanh Truc
Inbound Sales Exe. & Tour Operator
Email: thanhtruc@vitours.com.vn
Mobile : (084)949 659 634
Skype: fengnguyen - Ext : 203