INDOCHINA IMPRESSION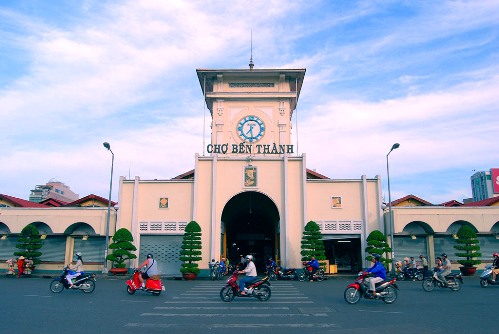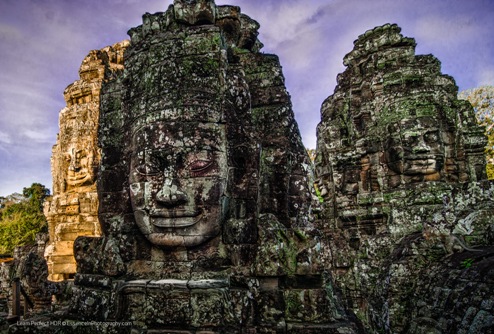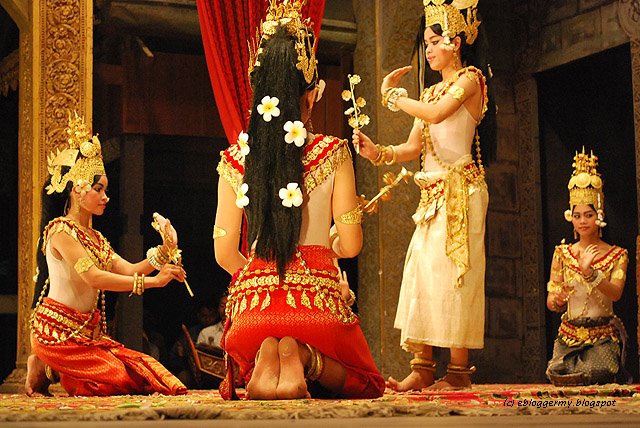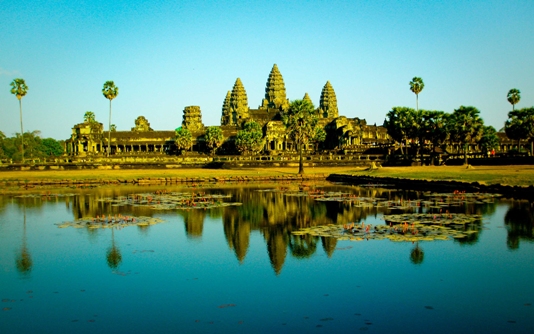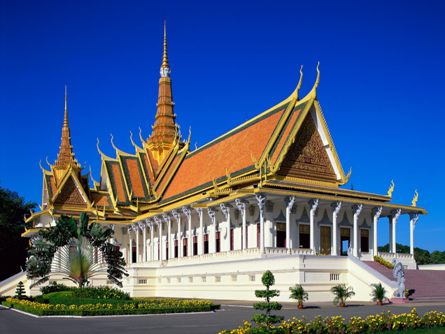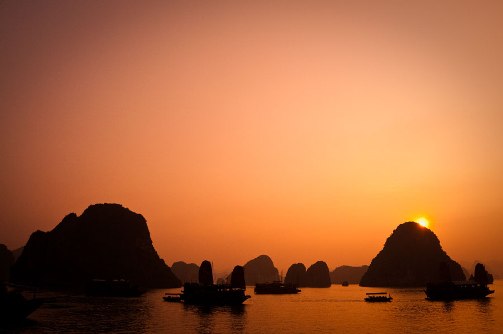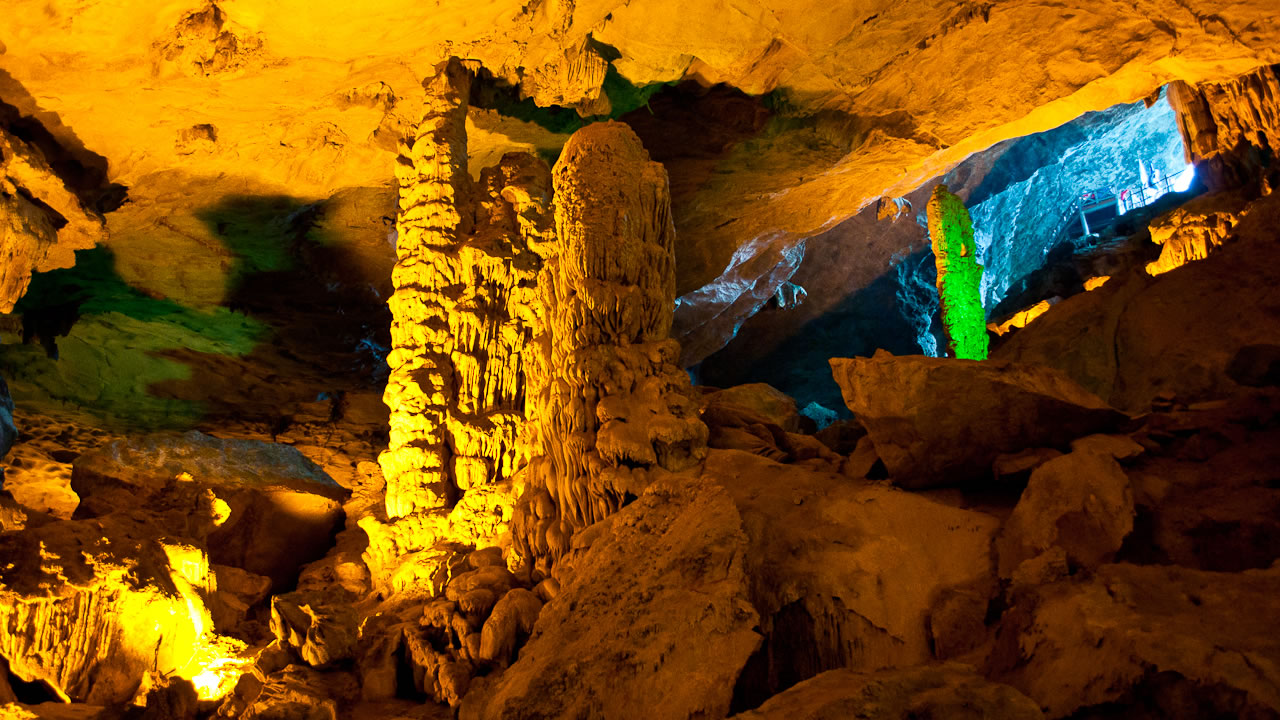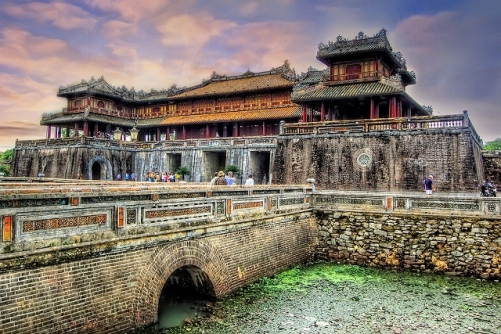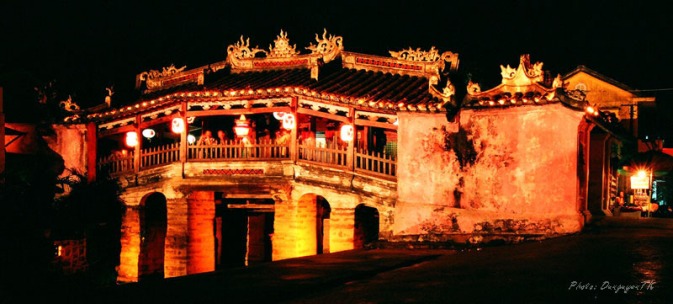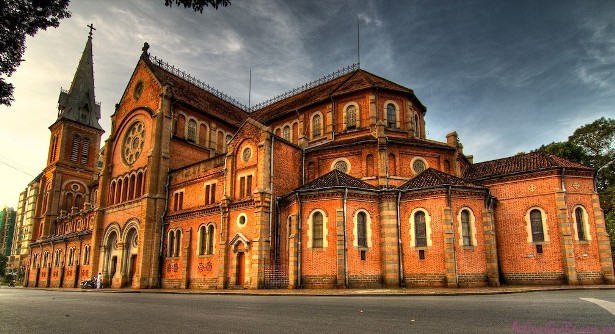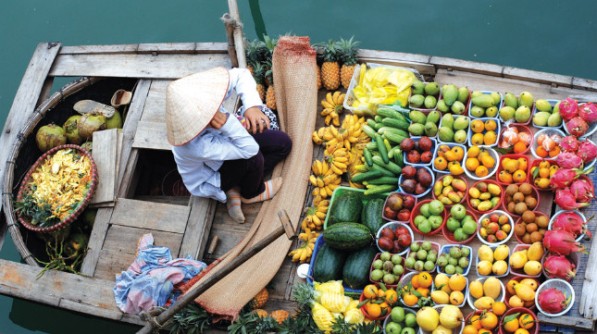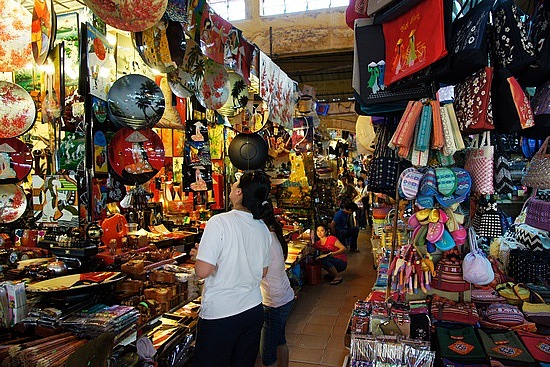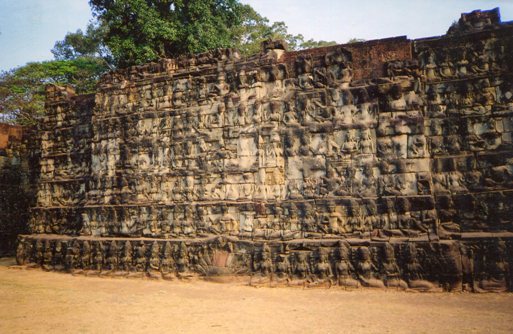 Duration : 15 Days 14 Nights
The allure of Southeast Asia is in the unexpected blend of stunning pagodas and romantic colonial architecture; the colorful cacophony of market streets where silks and silver are sold next to cilantro and roasted fish; and the terraced rice fields and timeless villages. Experience Indochina on a unique adventure that adapts our activity to best fit each location. Bike through the garden districts ofb and among the ancient Khmer temples of Cambodia. Walk the historic streets of Hanoi and Ho Chi Minh City (formerly Saigon). Board a traditional-style Chinese junk for a two-night cruise on Vietnam's magnificent Ha Long Bay, exploring the karst landscape by kayak. Go hiking and explore caves and waterfalls in the jungles surrounding Laos's beautiful Louangphrabang. Then cap off the adventure among the spectacular temples of Angkor.
Day 1 : Arrival in Ho Chi Minh City (Ex - Saigon)
Day 2 : Ho Chi Minh City (B / L / D)
Day 4 : Ho Chi Minh - VOL Da Nang - Hoi An (B / L / D)
Day 5 : Hoi An - Hue (B / L / D) (135km, 2h30m)
Day 6 : Hue - Hanoi VOL (B / L / D) (1h10m, off)
Day 7 : Hanoi – Halong (B/ L/ D)
Day 8 : Ha Long Bay - Ha Noi (B / L / D)
Day 9 : Hanoi - Luang Phrabang VOL (B / L / D)
Day 10: Luang Prabang (B / L / D)
Day 11: Luang Prabang - Flight Siem Reap (B / L / D)
Day 12: Siem Reap - Angkor Thom (B / L / D) Visit Angkor Thom (big city)
Day13 : Siem Reap, Banteay Srei (B / L)
Day 14: Siem Reap - Phnom Penh (B / D)
Day 15: Departure from Phnom Penh (B / D)
Duration : 15 Days 14 Nights
Day 1: Arrival in Ho Chi Minh City (Ex - Saigon)
Arrival at the airport in Ho Chi Minh City. Meet at the airport by our English speaking guide and transfer to hotel for instalation. Free. Free meals. Overnight at hotel.
Day 2: Ho Chi Minh City (B /L /D)
A full day city tour takes in the city's bustling Chinatown and begins with a visit to the Thien Hau Temple, from where you will take a cyclo ride; the most appropriate and unusual way to explore Cholon, literally meaning 'big market'. The ride will take you to the lively Binh Tay Market. Then visit a lacquerware factory to witness workers continuing a Vietnamese ancestral tradition. After lunch visit the War Museum and the former Presidential Palace, from there on you will go on foot (the car will be available at all times) to visit the major sights of colonial Ho Chi Minh City: the Notre Dame Cathedral, Old Saigon Post Office, Dong Khoi Street (formerly Rue Catinat), Continental Hotel, Opera House and City Hall. the city's busiest market for a look at the diverse fresh vegetables, herbs, spices and tropical fruits that will be our daily fare during our time in Ho Chi Minh City. Overnight in HCMC.
Day 3: Mekong Delta (B /L /D)
Transfer to My Tho for a boat trip on the narrow canals to Ben Tre, through orchards where you will have the chance to visit families, workshops making coconut candy, fruit gardens. After the typical lunch with local specialities and tasting seasonal fruits, transfer to visit Vinh Long. Back to Ho Chi Minh city.
Day 4: Ho Chi Minh - VOL Da Nang - Hoi An (B /L /D)
Transfer to the airport for flight to Da Nang. Departure by bus to Hoi An which was Vietnam's most active trading centre over many centuries and has been largely preserved. The architecture of the city reflects the influence of Chinese, Japanese, Portuguese, French and British traders. Hoi An is also the town where French Missionary Alexandre De Rhodes introduced Catholicism to Vietnam as well as the Romanised script that has become the standard Vietnamese script. Lunch at local restaurant. After free shopping in the afternoon, you will become a masterchef with the cooking class at Red Bridge Cooking Class. Then enjoy dinner with your own dishes. Overnight in Hoi An.
Day 5: Hoi An - Hue (B /L /D) (135km, 2h30m)
In the morning drive to Hue via Hai Van Pass (Pass of the Ocean & Clouds), passing through many pretty red-tiled villages with fruit orchards, enjoying spectacular views of sky and sea. Upon arrival transfer to the hotel for check-in. Lunch at local restaurant. P.m.: Visit Imperial Citadel, Imperial Museum and Dong Ba market. Dinner at local restaurant. Overnight in Hue.
Day 6: Hue - Hanoi VOL (B / L / D) (1h10m, off)
Today taking a boat trip on the romantically named Perfume River visits Hue's best-known religious site, Thien Mu Pagoda, and the mausoleum of former emperor Minh Mang, in a tranquil setting of gardens and lakes. In the afternoon visit the elaborate mausoleums of emperors Tu Duc and Khai Dinh. After lunch flight to Hanoi. Arrive in Hanoi, visits to Tran Quoc Pagoda, Quan Thanh Temple. A rickshaw ride through the streets of old neighborhoods and walk along the Hoan Kiem Lake. Evening Show: water puppet, a traditional form of Vietnamese folk art.
Day 7 : Hanoi – Halong (B/ L/ D)
Pick up at 8h00 am at the lobby of your hotel, you leave Hanoi arriving at the jetty around 12:30 pm. Welcome on board of Bai Tho Junk and set sail through the bay while lunch is served. Passage into the magical bay, where thousands of sculpted limestone islands rise from the waves like dragons' teeth.
After lunch, we cruise to the inside of magical landscape of Dinh Huong island, Ga Choi Island, Dog Island, Binh Phong mountain, Sung Sot Cave. Round over Titov Beach. Enjoy sunset on the top of the Titov mountain or you take a bamboo row boat to discover a water tunnels with many coral reefs in a scenic lagoon. Back on board Junk, enjoy dinner on boat.
Day 8: Ha Long Bay - Ha Noi (B /L /D)
Rise to the sound of the ocean coming to life for another lovely day. Before breakfast, you may have an opportunity to view the sunrise over the bay. After breakfast, we cruise to the Bai Tho Mountain in the other beautiful Bai Tu Long Bay and we cruise back to the Halong dock. Lunch on boat before checkout is at 11:45. Boat arrive at harbor by 12:00 .Free time for shopping .12h45 get in bus for the drive back to Hanoi.. Drop you at your hotel around 16h30.
Day 9: Hanoi - Luang Rabang VOL (B /L /D)
Flight to Luang Prabang - the former capital of the Kingdom Laos, classified by UNESCO as a World Heritage Site. Visits to Wat Mai - the largest temple in town, playing the role of a family temple Royal until 1875 and Wat Xieng Thong, which represent classical architecture of Luang Prabang and Wat Visoun. Then visit the weaving village of Lu ethnic Ban Phanom. Finally, the climb to the top of Phou Si Temple with 382 steps to a beautiful view of sunset at River Mekong.
Day 10: Luang Prabang (B /L /D)
Boat trip upstream on the Mekong River and visit the Pak Ou Caves in the side of a limestone cliff. Sanctuaries Pak Ou consist of two large caves, both repositories for thousands of Buddha images. Stop at Ban Xanghai famous village of Lao traditional rice whiskey.
Dinner at a restaurant in the waterfront. Return to Luang Prabang. Continuation visit the former Royal Palace, which displays a lovely collection of the artifacts reflecting the richness of Lao culture dating from the days of the early kings in the last sovereign. Walk to the night market. Return to your hotel.
Day 11: Luang Prabang - Flight Siem Reap (B /L /D)
Flight to Siem Reap. Visit to the wonder of the world "Angkor Wat" - one of the seven greatest architectural wonders of the world. Angkor Wat is the best preserved temple of Angkor, with a central tower surrounded by four smaller towers. The central monument represents the mythical Mount Meru - the sacred mountain in the center of the universe, which was home to the Hindu God Vishnu. Installation in the hotel. Dinner with Apsara dancing show.
Day 12: Siem Reap - Angkor Thom (B/ L/ D)
Visit Angkor Thom (big city): the South Gate, the Bayon Temple, Baphuon Temple, the Terrace of Elephants, Terrace of the Leper King and the Temple of Phimean Akas which means' heavenly palace. Afternoon visits Thommanon Temple, Banteay Kdei, of Srash Srong. Then visit the Temple of Ta Phrom and the temple of Phnom Bakheng, the first temple in the Angkor region. You are advised to go to the elephant Phnom Bakheng Hill for beautiful view of Wonderland-lous sunset at Angkor. Return to the hotel.
Day 13: Siem Reap, Banteay Srei (B/ L)
In the morning visit to Banteay Samré and Banteay Srei built by Jayavarman V as the jewel in the crown of art classic Khmer. Its walls rose-colored sandstone are decorated sculptures and bas-reliefs, which are among the sculptures made of Angkor Wat and Angkor Thom. continuation visits to temples Ta Keo, Preah Rup, East Mebon, Preah Khan. Then excursion to Tasom Temple and Temple Pre Rup, considered a funerary temple.
Day 14: Siem Reap - Phnom Penh (B/ D)
4 hours Tour fast speed boat to Siem Reap. This tour will provides an overview of riparian tradition of Cambodia. Check in Phnom Penh, capital of Cambodia. Visits include: Royal Palace with the Silver Pagoda, the National Museum and the Independence Monument. Enjoy the sunset sun while sailing along the Mekong River. Return to your hotel.
Day 15: Departure from Phnom Penh (B/ D)
Continuation of visits to the Museum of Genocide Toul Sleng. Then visit Wat Phnom Daun Penh. Transfer to the airport and fly back to your country.
PRICE IN USD FOR GROUPS (separate into 3 stages of itineraries included Vietnam – Laos – Cambodia)
| | | | | |
| --- | --- | --- | --- | --- |
| COUNTRY / PRICE | 4 – 6 pax | 7 – 10 pax | 11 – 15 pax | Single Supplement |
| VIETNAM | 1050 | 950 | 739 | +155 |
| LAOS | 333 | 276 | 250 | 64 |
| CAMBODGE | 512 | 500 | 470 | 98 |
Tour package included
- Transfers and transport privatized
- Top class hotels mentioned or similar on double occupancy;
- 1 night in Junk in Halong Bay
- Meals as per Code: B = Breakfast; L = Lunch; D = Dinner.
- Transfer by private car with air conditioning and boat;
- French speaking local guides and costs of visits;
- Handling of one suitcase per person
- Cultural Evenings program and special dinners;
- Formalities OBTAINING visa on arrival at the airport
Tour package excluded
- Visa fee (to be paid at the airport upon arrival): Vietnam: U.S. $ 45 / pax
- Laos & Cambodia: U.S. $ 25 / pax / country
- Meals and visits other than those mentioned;
- Tips to guides and drivers
- Supplement excess baggage and personal expenses;
- The intertionaux flights
- Domestic flights:
+ Ho Chi Minh / Danang: U.S. $ 90 / pax (TTC)
+ Hue / Hanoi: U.S. $ 90 / pax (TTC)
+ Hanoi / Luang Prabang: U.S. $ 175 / pax (TTC)
+ Luang Prabang + / Sieam Reap: U.S. $ 220 / pax (TTC)
HIGHLY RECOMMENDED HOTELS
Ho Chi Minh City: Hoang Hai Long, Lê Duy, Kingston, Hampton (3 *) - 3 nights;
Hoi An : Pho Hoi Resort, Lotus, Phu Thinh, Golf Hoian (3 *) or even class - 1 night;
Hue : Hue Queen, Romance, Heritage, Asia, Camelia Hotel (3 *) or same class - 1 night;
Ha Noi : Kingston, Galaxy, Thang Long Opera, Santa Barbara, Demantoid Hotel (3 *) or same class - 2 nights;
Ha Long : Bai Tho Junk, Huong Hai Junk -1 night
Luang Prabang: Manoluc Hotel (3 *) or same class - 2 nights;
Siem Reap: Angkor Star Hotel (3 *) or class - 3 nights;
Phnom Penh : Juliana Hotel (3 *) or same class - 1 night;
VIETNAMTOURISM VITOURS JSC
83 Nguyen Thi Minh Khai Street, Hai Chau 1 Ward, Hai Chau District, Danang, Vietnam
Licence: 0427/2005/TCDL/GPLHQT
Tel : 0511 3 822 990 - 0511 3 822 999
----------------------------------------------------------------------
Ms. Nguyen Thanh Truc
Inbound Sales Exe. & Tour Operator
Email: thanhtruc@vitours.com.vn
Mobile : (084)949 659 634
Skype: fengnguyen - Ext : 203