VIETNAM ECO - ADVENTURE PACKAGE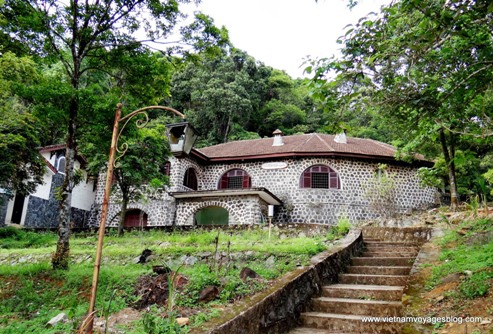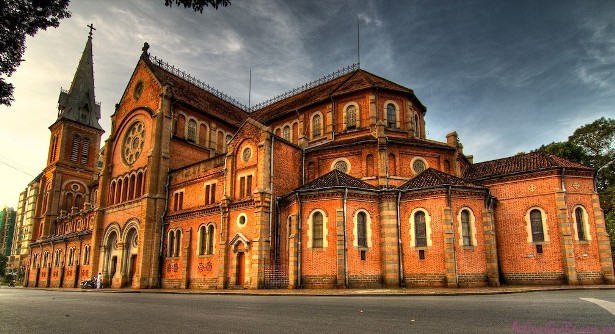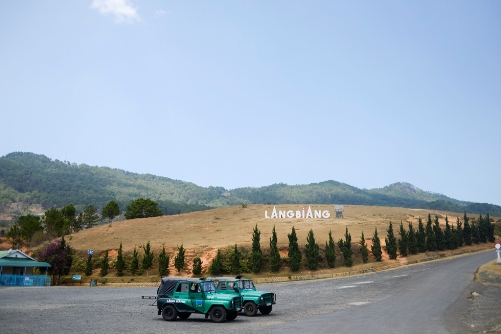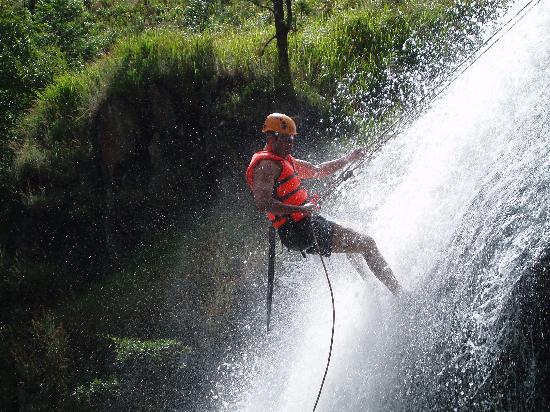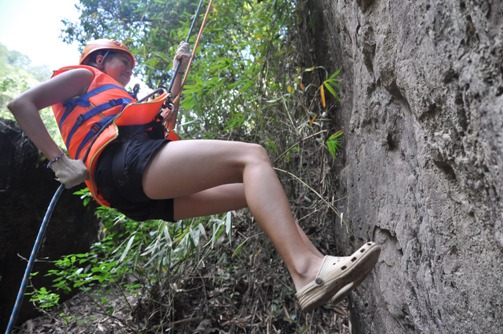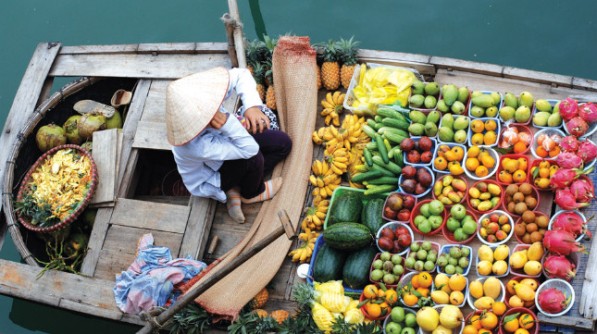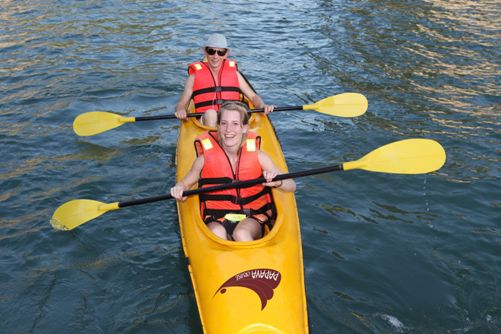 VIETNAM ECO - ADVENTURE PACKAGE
Highlight: Hanoi - Halong - Hue - Hoian - Nha Trang - Da Lat - Sai Gon - Cu Chi - Can Tho - Vinh Long -
Tour code: VIECO
Duration: 18 Days 17 Nights
DAY 1: HANOI AND ARRIVAL (D)
DAY 2: HANOI CITY TOUR (B/L/D)
DAY 3: HANOI - HALONG BAY - CRUISE & KAYAK (B/ L/ D)
DAY 4: HALONG BAY KAYAKING - HANOI (B/ L/ D)
DAY 5: HANOI - FREE DAY - NIGHT TRAIN TO HUE (B/ L/ D)
DAY 6: HUE CITY TOUR (B/ L/ D)
DAY 7: BACH MA NATIONAL PARK TREKKING TOUR (B/ L/ D)
DAY 8: BACH MA - LANG CO - HOIAN (B/L/D)
DAY 9: HOIAN CITY TOUR, FLIGHT TO NHA TRANG (B/L/D)
DAY 10: NHA TRANG, BEACH RELAXATION (B/L/D)
DAY 11: NHA TRANG SCUBA DIVING & ISLANDS TOUR (B/L/D)
DAY 12: NHA TRANG - DALAT, CITY TOUR (B/L/-)
DAY 13: DALAT, CANYONING (B/L/-)
DAY 14: DALAT - SAIGON (B/L/-)
DAY 15: SAIGON, CITY TOUR AND CU CHI TUNNELS (B/L/D)
DAY 16: VINH LONG - CAN THO, CYCLING AND BOATING (B/L/D)
DAY 17: CAN THO – CAI RANG FLOATING MARKET - SAIGON (B/L/D)
DAY 18: DEPART SAIGON (B)
VIETNAM ECO - ADVENTURE PACKAGE
Highlight: Hanoi - Halong - Hue - Hoian - Nha Trang - Da Lat - Sai Gon - Cu Chi - Can Tho - Vinh Long -
Tour code: VIECO
Duration: 18 Days 17 Nights
DAY 1: HANOI AND ARRIVAL (D)
Upon arrival Noi Bai International Airport, Our guide will pick you up and transfer to the hotel at city centre. Free at leisure. Overnight in Hanoi.
DAY 2: HANOI CITY TOUR (B/ L/ D)
In the morning: around 8 am, Our guide meet up at your hotel, for a traditional 1 hour cycle ride down the tree-lined boulevards of Hanoi and to visit the Ho Chi Minh complex (mausoleum, presidential palace, house on stilts, one pillar pagoda). We will next visit the Temple of Literature and stop for lunch at a nearby restaurant.
In the afternoon: we continue taking a short ride in our van to visit the Museum of Ethnology and learn about Vietnam's 54 ethnic minorities. Many of which you will meet on your trip through Vietnam. Then we are back to Hanoi's Old Quarter for a Water Puppet Show at 5: 00 pm. The end of the show will mark the end of your day with Heritage. Dinner on your own. Overnight in Hanoi.
DAY 3: HANOI - HALONG BAY - CRUISE & KAYAK (B/ L/ D)
8: 00 am: Morning pickup followed by a 3 hour bus journey to Halong City. Coffee break at the half way point. Arrive at the boat dock at noon, check-in, then start your magical cruise out into this World Heritage Site. Lunch will be served on boat while we cruise.
After lunch we will anchor at the most suitable area for sea kayaking. Paddle for 2 - 3 hours at your own pace exploring the hidden lakes, lagoons and islands of Halong Bay. Back to our boat for the dinner's selection of the freshest seafood and overnight on boat.
DAY 4: HALONG BAY KAYAKING - HANOI (B/ L/ D)
Wake up at sunrise (about 6: 00 am), then breakfast on boat. More cruising in the morning then another hour of kayaking before heading our way back to Halong City. Lunch in Halong City before we make our way back to Hanoi. Arrival Hanoi by 4: 30 pm. Free at your leisure to explore the charm and fascination of Hanoi's Old Quarter. Overnight in Hanoi.
DAY 5: HANOI - FREE DAY - FLIGHT TO HUE (B/ L/ D)
A free day to relax and learn more about Vietnam's people, culture, and capital city. Some suggestions include waking up extra early (6: 00 am) for some exercise around Hoan Kiem lake or participating in one of the many cooking classes available in town for a slightly different type of local flavor. Overnight on train to Hue.
DAY 6: HUE CITY TOUR (B/ L/ D)
8: 50 am: Arrive in enchanting Hue, transfer to your hotel for check-in, shower and a change of clothes (a basic breakfast will be served on the train). We will visit the Imperial city, followed by a boat trip along the Perfume River and then embark on a visit to the Thien Mu pagoda. We drive back to central Hue for lunch. In the afternoon we set out for country side for a scenic drive and a visit to one of the tombs of the Nguyen Kings. Then back to your hotel. Free time for your own exploration of Hue in the afternoon and evening.
DAY 7: BACH MA NATIONAL PARK, TREKKING TOURS (B/ L/ D)
7: 00 am: Morning departure for Bach Ma National Park, arriving at Bach Ma Center at 8: 00 am. We will have a short rest before driving up to the Bach Ma Summit (45 minutes). En route be prepared with your camera for some spectacular views of the area.
9: 30 am: The summit will also act as our trekking base. Our hard trek will travel down natural trails with ample opportunity for superb bird viewing. We are back for our lunch and a short rest at 11: 30 am.
12: 30 pm: We will lead you on a light trek to the Five Lakes (35 minutes). This area is inhabited by a multitude of butterflies. Continue our trek to Do Quyen Waterfall.
3: 30 pm: Our trek journeys us uphill to our campsite and overnight location. Dinner by the fire and an enjoyable sleep in the jungle.
DAY 8: BACH MA - LANG CO - HOIAN (B/ L/ D)
6: 30 am: Take down camp and walk to an area guest house for our breakfast. Then drive to Lang Co town for a rest on the lovely beach there. You will have up to 3 hours to swim, sun bathe and lunch before our ride to Hai Van pass, Cham museum and onto Hoian. We arrive in Hoian at about 4: 30 pm. Free at your leisure to explore this favorite city. Dinner and overnight in this, yet another, World Heritage town.
DAY 9: HOIAN CITY TOUR, FLIGHT TO NHA TRANG (B/ L/ D)
8: 00 am: After breakfast, take part in a walking tour visiting Hoian and all the treasures of this old town. Old houses, temples, pagodas, ancient bridges, followed by a traditional music show at 10: 15 am. Then free time to shop.
12: 00 noon: Check-out and transfer to Danang for our flight to Nha Trang.
2: 10 pm: One hour flight to Nha Trang. Arrival at the Cam Ranh Airport then transfer downtown for check-in. Explore this wonderful beach town around at your leisure for the rest of the day.
DAY 10: NHA TRANG, BEACH RELAXATION (B/ L/ D)
A whole day of sand and sea. Take some time to relax and play on the beach.
DAY 11: NHA TRANG,SCUBA DIVING TOURS

(B/ L/ D)
Depart early at 7: 00 am from the Dive Center to the boat station, where we board our dive boat and brief with our dive instructors. We then depart for Mun Island for your first 45 minute dive. Lunch on boat (included) and free for swimming and snorkeling. Afternoon, you can take part in a second dive at a different site before heading back to port. Transfer to your hotel at about 3: 00 pm. Overnight in Nha Trang.
DAY 12: NHA TRANG - DALAT, CITY TOUR (B/ L/ D)
8: 00 am: We leave for Dalat. It will take us about 4-5 hours (200 km) to reach our destination. We will stop at Cham towers at Phan Rang then second stop for lunch. Continue driving to an elevation of 1200 meters then onto Dalat. After check-in at your hotel we will do a short city tour to visit a local artisan Crazy House, area French villas, the Valley of Love, and Xuan Huong Lakes. Back to your hotel for overnight in Dalat.
DAY 13: DALAT, CANYONING (B/ L/ D)
8: 00 am: Today we will do something a little different. Today we will take part in canyoning. Canyoning is navigating your way through a canyon. In this case, the canyon runs through a series of spectacular waterfalls and in some sections the topography requires ropes to navigate our way safely and successfully. Other sections can be hiked or swam through. We will travel by van to the mountain areas then do some hiking, rappelling, and swimming. Back to our hotel at 4: 30 pm. Overnight in Dalat
DAY 14: DALAT - SAIGON (B/ L/ D)
You have some hours in the morning here to visit the city's market, flower stores, and art galleries. At 11: 30 am we will leave for Saigon. Lunch is served en route, and stops for some sightseeing and breaks on the way. Arrive into Saigon at 5: 30 pm. Check-into hotel and free to explore this bustling city.
DAY 15: SAIGON, CITY TOUR AND CU CHI TUNNELS (B/ L/ D)
8: 00 am: We will tour around the city and visit the Unification Palace, Norte Dame Cathedral, National Post Office, and the War Remnants Museum. Have lunch in town before we head to the infamous Cu Chi tunnels to witness this unbelievable tunnel system dug by Viet Cong. Back to Saigon, dinner and overnight in town.
DAY 16: VINH LONG - CAN THO, CYCLING AND BOATING (B/ L/ D)
8: 00 am: Departure for Cai Be (2.5 hours). On arrival, where we board a touring boat to the floating market and cruise over the mighty Mekong River to Dong Phu Island. We start cycling one hour under the natural green canopy, exploring the orchards and daily life of farmers. Lunch break on island & more cruising by boat to Vinh Long. In the afternoon we have 2 hours pedaling through immense rice fields and numerous rural riverside villages before our bus picks us up to Can Tho city. Evening is free free time for a scenic promenade along the city quay. Overnight in Can Tho.
DAY 17: CAN THO – CAI RANG FLOATING MARKET - SAIGON (B/ L/ D)
Start your day off with a morning boat trip to the exciting and chaotic Cai Rang Floating Market. Then up a quiet canal for more of a pleasure cruise and some peace and relaxation. Then its back on the bikes to explore some backcountry roads (2 hours) to enjoy the beautiful Delta scenery. Meet the locals, many of whom are on bicycle too, along the way. After lunch we head back to Saigon for dinner.
DAY 18: DEPART SAIGON (B)
Free on your own to relax or to do some last minute shopping before you pack. We will bring you to the Saigon International Airport for your departure. Your Vietnam eco-adventure ends here, with smiles and a suitcase full of memorable experiences.
INCLUDED
- All land transportation by AC van
- Domestic flight Hanoi - Hue, Danang - Nha Trang with Vietnam Airlines, including airport tax
- Hotels in comfortable 3-star accommodation in twin sharing room
- Meals as specified in the tour program
- English speaking guide
- Bicycle (High-end mountain bike or hybrid bike)
- Kayaks (Super liner polyethylene)
- Scuba Dive equipment
- Professional camping gear
- Professional canyoning and rock climbing gear
- Boat cruise on Halong bay, Perfume river (Hue), Nha Trang dive and Mekong Delta (Vinh Long)
- Visa to Vietnam (We can arrange both visa approval letter and visa on arrival upon request)


- All entrance and sightseeing fees in the program
EXCLUDED
- International airfares & airport taxes in / out of Vietnam
- All drinks & other meals not mentioned in the itinerary
- Travel insurance (compulsory)
- Personal expenses (laundry, telephone, shopping, etc.)
- Tipping and Gratuities
VIETNAMTOURISM VITOURS JSC
83 Nguyen Thi Minh Khai Street, Hai Chau 1 Ward, Hai Chau District, Danang, Vietnam
Licence: 0427/2005/TCDL/GPLHQT
Tel : 0511 3 822 990 - 0511 3 822 999
----------------------------------------------------------------------
Ms. Nguyen Thanh Truc
Inbound Sales Exe. & Tour Operator
Email: thanhtruc@vitours.com.vn
Mobile : (084)949 659 634
Skype: fengnguyen - Ext : 203