VIETNAM UNTOUCHED BEAUTY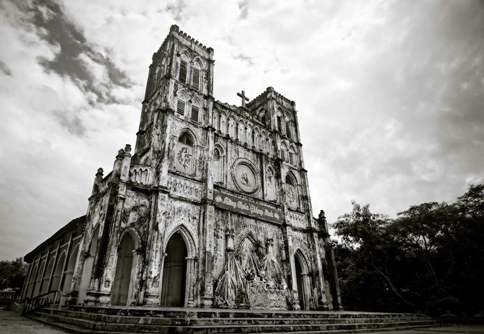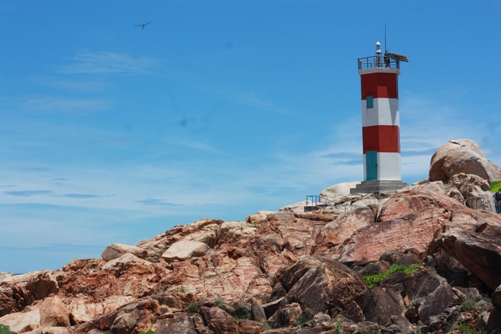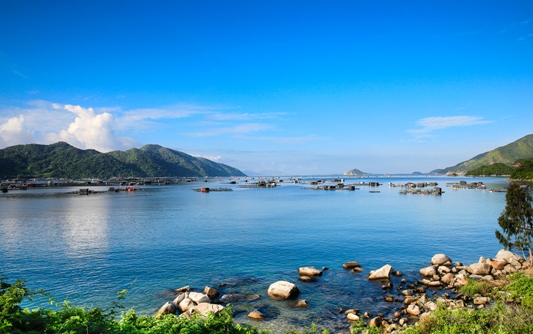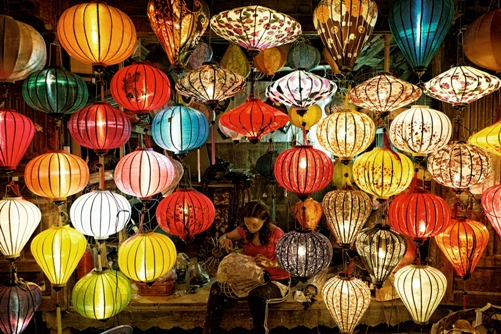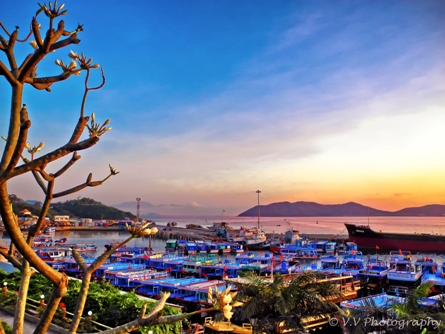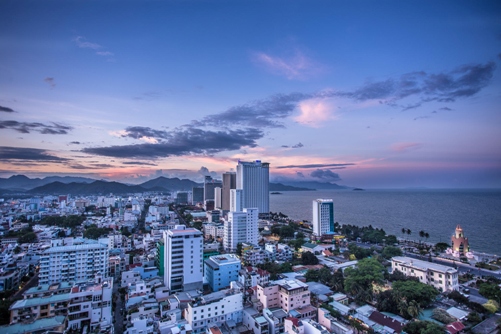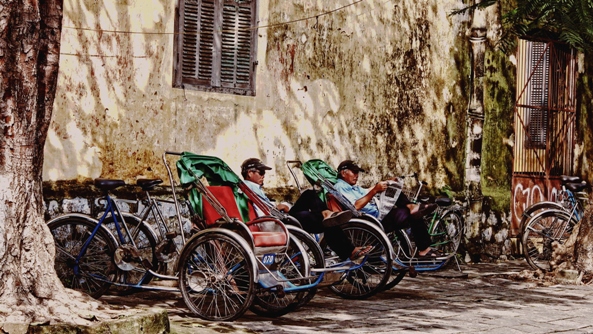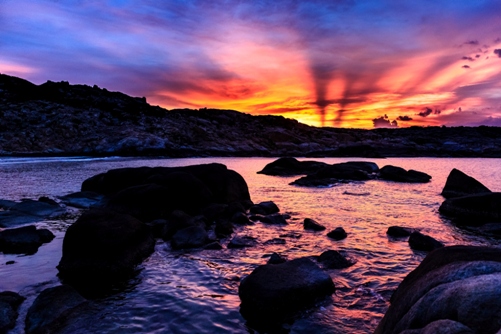 VIETNAM UNTOUCHED BEAUTY
Tour code : VIEUN
Duration : 7 Days 6 Nights
Highlight : Danang - Hoi An - Quy Nhon - Phu Yen - Nha Trang
New attractions : Cliff of Stone Plates in Phu Yen and Sa Huynh Beach in Quy Nhon - here you will have chances to take many fantastic photos as your trip memories
Phu Yen is a coastal province located in the South Centre Coast region, about 1160km from Hanoi and 561km from Ho Chi Minh City. Phu Yen is the gather of the most picturesque and poetic natural attractions.
Da Dia Rapid (cliff of stone plates) is the most impressive destination in Phu Yen. This unique and extraordinary geographic phenomenon attracts a great huge of visitors to Phu Yen. Walking and standing on look-like-plate stones are a must-try experience.
Day 01 : Arrive Danang – Danang city tour (if time permit)(D)
Day 02 : Danang – Hoi An Ancient Town (B/L/D)
Day 03 : Hoian – Quy Nhon (B/L/D)
Day 04 : Quy Nhon – Phu Yen (B/L/D)
Day 05 : Phu Yen (B/L/D)
Day 06 : Phu Yen – Nha Trang (B/L/D)
Day 07 : Nha Trang – Departure (B)
VIETNAM UNTOUCHED BEAUTY
Tour code : VIEUN
Duration : 7 Days 6 Nights
Highlight : Danang - Hoi An - Quy Nhon - Phu Yen - Nha Trang
New attractions : Cliff of Stone Plates in Phu Yen and Sa Huynh Beach in Quy Nhon - here you will have chances to take many fantastic photos as your trip memories
Day 01 : Arrive Danang – Danang city tour (if time permit)(D)
After arrival, guide and car escort you to hotel for check in and relax after long-time flight. Then pick up at hotel for dinner at local restaurant in Danang – the most beautiful beach city in Central Vietnam. Overnight at hotel in Danang.

Day 02 : Danang – Hoi An Ancient Town (B/L/D)
Morning: After breakfast at hotel, start your sightseeing in Hoi An : Walk through the narrow street to visit the old merchant's houses; the 400-year-old Japanese Covered Bridge; the Assembly Hall of the Chaozhou Chinese Congregation to visit art galleries or tailor shops to see the colorful scene of silk, which can be turned into fashionable garments within a day or two. Lunch with specialities of Hoi An as "Cao Lau - Hoanh Thanh – Banh hoa hong trang…".
Afternoon : free on your leisure, walking in the town or kayaking on Thu Bon River (leisure paddle) for 2 hours to see the ancient villages on the river bank. Dinner at local restaurant. Overnight at hotel in Hoian.
Day 03 : Hoian – Quy Nhon (B/L/D)
Say goodbye Hoi An and leave for Quy Nhon, stop to visit Sa Huynh beach. Arrive Quy Nhon, free to explore Quy Nhon or relax on beach. Have dinner and overnight in Quy Nhon.
Day 04: Quy Nhon – Phu Yen (B/L/D)
After breakfast, we will visit Quang Trung Museum and enjoy a show of Vo Binh Dinh. Have lunch and leave Quy Nhon for Phu Yen. Dinner at local restaurant. Overnight in Phu Yen.
Day 05: Phu Yen (B/L/D)
Start your sightseeing to Thanh Luong pogoda where you learn about the 200 year old made of valuable wood statue of Quan Am Bo Tat After that, we visit Ghenh Da Dia (Rapid of Cliff Stones) , an amazing natural creature then head to Mang Lang church regarded as the 3rd oldest in the worldThis afternoon, we travel to Vung Ro bay and visit Mui Dien lighthouse ,the easternmost point of Vietnam 's land.Free to enjoy the pristine water of Bai Mon Beach. Dinner and overnight in Phu Yen.
Day 06 : Phu Yen – Nha Trang (B/L/D)
We leave Phu Yen at 8:00 for Nha Trang, stop to visit Dai Lanh Beach, upon arrival Nha Trang and have lunch there. Be free on beach, dinner and overnight in Nha Trang.
OPTIONAL TOURS IN NHA TRANG
1. Four Islands Tour
From 08h30 - 17h00
08h30 – 08h45 am: Pick up at your hotel. 09h40 am: The Mun Island
Snorkelling enjoy by glass bottom boat , the extraordinary coral reefs which the multicoloured fishes .
12h00 – 13h30 am: The Mot Island
Have lunch with many excellent dishes: grilled cuttlefish , fried fish in sour and sweet sause , omelet , chip potatoes , grilled meat , soup…
Enjoy home – made music " live show ".
"Floating Bar" very interesting . A cup of wine a piece of pineappl.
14h00 – 15h45: The Tranh Beach
Relax at famous tourist island in Nha Trang Bay . Fruit party , you will enjoy many kinds of fruit from Nha Trang.
16h00 – 16h45: The Tri Nguyen Aquarium
You will see a lot of cages that raise fishes , fresh shrimp , grouper inside
17h00: Finish trip, back your hotel.
Price : Adult 250.000VND/ pax; Children from 10 years old or below : 150.000VND/ pax
The price includes:
* Transport
* Boat
* Lunch
* Fruit
* Wine providing of snorkelling equiment.
* Drink and other service at each island are extras .
Not includes:
* Chair at Mun island : 20.000đ/ a chair – 200.000đ/ a tent
* Stone beach : 30.000đ/ pax
* Tri Nguyen Aquarium : 90.000đ/ pax
2. Nha Phu Bay Tour
- 8h00-8h30: Pick up in Nha Trang city to Da Chong pier.
- 9h00: Our boat departs to take you to Thi island for the first sight in Nha Phu Tour. It is so attractive here to contact and feed precious animals such as: African ostriches, deers… with some natural leaves.
Orchid Stream Island ( Heo Peninsula)
+ Visiting Orchid stream, orchid cave with hundreds of coloful flower collected at home and abroad and designed as a thousand-year garden.
+ Ẹnjoying animal shows: Bear, elephant.
+ Riding and taking photos of ostrich, elephant (excluded).
+ Swimming and relaxing at An Binh beach.
+ Have lunch at Huong Lan restaurant with seafood.
Monkey Island:
Enjoying animal shows: Goat, dog, monkey…
+ Contacting friendly wild monkeys in the forest. Beholding some pictureque masterpieces (The gaden of Cycus in Dragon shap, The Western route, The Mermaid… Epecially, you can join some entertainment outdoor games: Diving to enjoy colorful reefs, Enjoying sceneries around the island by the horse-drawn carriage, F1 mini racing (excluded).
- 15h45: Returning to Da Chong pier.
- 16h00: Returning to Nha Trang city. End the Nha Phu Tour. See you again.
Price : Adult : 520.000VND/ pax ; Children (from 04-11 years old) : 330.000VND/pax
Included: Trasports (car and boat), entrance fees, animal shows, guide, lunch, mineralwater (0,50l/pax), and insurance.
3. Nha Trang City tour
Daily tour (Duration: 08h00 – 12h45)
Departure: daily
Highlight: Yersin Museum - Ponagar Tower- Long Sơn Pagoda- Salangane House- XQ Embroidery Workshop
08h00-08h45: Car & guide pick you up at your hotel and begin excursion. Visit Yersin Museum so learn about well-known Yersin Alexandre Doctor who is the first man to lay the foundation of Nha Trang Pasteur Institute & to find out specific for bubonic plague & to find out Lam Vien highland which becomes Da Lat city nowadays.
09h00 –09h45: Then arriving Hon Chong promontory & Xom Bong bridge you will disembark for the opportunity to view, photograph the fairy bay & a charming fishing village with its colourful boats. Continuing to historic Ponagar Tower - the biggest excellent architectural work of Cham nation. It is the symbol & pride of them. It was built around the 8th century to the 13th century, the period which Hinduism is prosperous in Cham nation.
10h00 – 11h00: Coming to Long Sơn Pagoda – located under Trai Thuy hill. It was built on 19th century and the biggest ancient pagoda of Nha Trang city. Contemplate a statue of Buddha who is on the top of Trai Thuy hill and 24m height from ground. He has a majestic meditation position. Visit Nha Trang Salangane House so discover, experience to feed & refine the nest of Salangane – a royal product of Khanh Hoa province. Enjoy a cup of cool Salangane tea.
11h15 - 11h45: Visit Nha Trang XQ Embroidery Workshop – a work of abundant art & human culture combine painting with poetic. It reflects diligence & creation of the Vietnamese. You will have an unforgettable impression.
12h00 – 12h45: Have lunch. Back to your hotel. End of the tour.
Price: 380.000 vnđ/pax (over 6 pax)
Includes: Car, guide, entrance fee of sightseeings as indicated in the itinerary, lunch, cold face towel, fresh water, insurance, VAT tax.
Excludes: The personal costs incurred outside program.
Policy for children: From 1 – under 5 ages: Free of charge (02 adults only accompany 01 child, the second child charges 50% tour cost).
From 6 -10 age: 70% tour cost
Over 11 age: Adult ticket
Note:
Institute Oceanography will replace Yersin Museum on Saturday & Sunday
Surcharge 20% for the holidays
Day 07 : Nha Trang – Departure (B)
Breakfast at hotel. Today is free on your leisure to explore Nha Trang till your departure for next flight. End of trip.
PRICE LIST : Available from 1st April 2015 till 31st March 2016
PRIVATE PACKAGE TOURS-US$ DOLLARS

Number of pax (Nett p.p. in half-twin)

Hotel category

2

3-5

6-9

10-14

15-19

20 up

SGL Supp.

3-star

4-star

5-star
Price included
- Hotel accommodation in shared twin or shared double room with daily breakfast.
- Meals as mentioned in the itinerary (B = Breakfast, L = Lunch, D = Dinner).
- Tours and transfers by private air-conditioned vehicles.
- English speaking local guide
- All entrance fees as indicated in itinerary.
- Cold water during tours
- Visa Arrival to Vietnam
Price excluded
- Visa stamp fee
- International air ticket
- Optional Tours in Nha Trang
- Other meal, drink
- Tip to guide and driver, personal expenses
HOTEL LIST
VIETNAMTOURISM VITOURS JSC
83 Nguyen Thi Minh Khai Street, Hai Chau 1 Ward, Hai Chau District, Danang, Vietnam
Licence: 0427/2005/TCDL/GPLHQT
Tel : 0511 3 822 990 - 0511 3 822 999
----------------------------------------------------------------------
Ms. Nguyen Thanh Truc
Inbound Sales Exe. & Tour Operator
Email: thanhtruc@vitours.com.vn
Mobile : (084)949 659 634
Skype: fengnguyen - Ext : 203