SPECIAL VIETNAM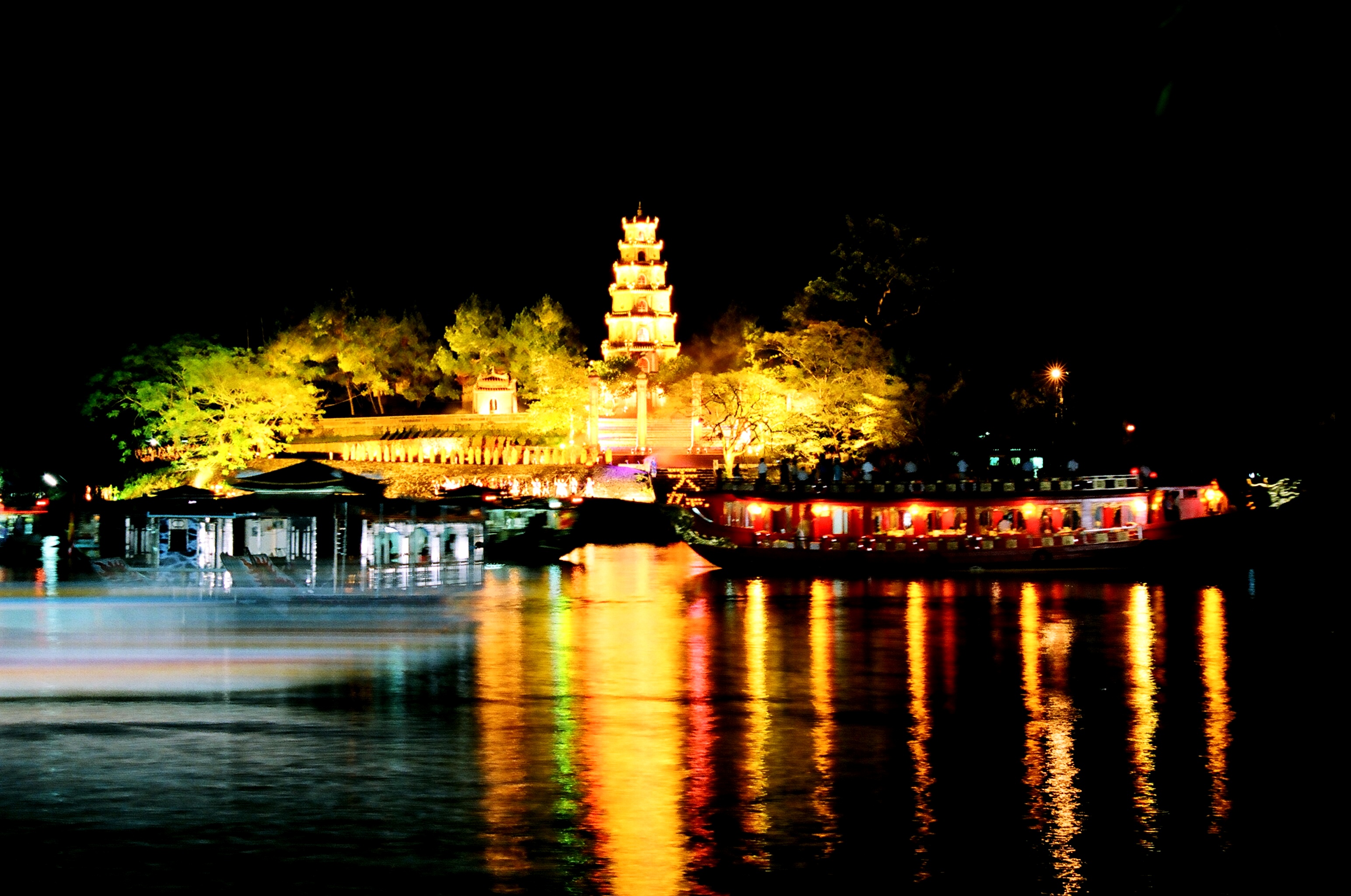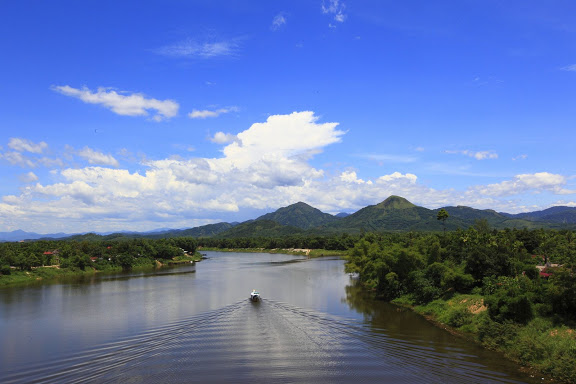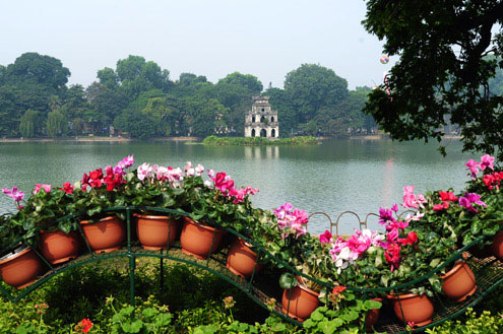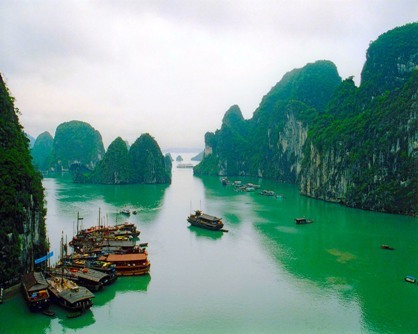 SPECIAL VIETNAM
Duration: 10 Days 9 Nights
Day 01 : HA NOI - ARRIVAL : (D)
Day 02 : HA NOI - HA LONG BAY : (B - L - D)
Day 03 : HA LONG BAY - HA NOI : (B - L - D)
Day 04 : HANOI ( special cooking class) – HUE: (B-L-D)
Day 05 : HUE: (B.D – Royal Dinner )
Day 06 : HUE – HOIAN: (B-L-D)
Day 07 : HOI AN – HOCHI MINH : (B,L,D)
Day 08 : HOCHI MINH – MEKONG DETLA TOUR: (B,L,D)
Day 09 : HOCHIMINH CITY: (B,L,D)
Day 10 : HOCHIMINH – FLIGHT BACK : (B)
SPECIAL VIETNAM
Duration: 10 Days 9 Nights
Day 01: HA NOI - ARRIVAL (D)
Hanoi - Vietnam's gracious capital. Hanoi has been the political and historical centre of Vietnam for almost 1000 years and has a wealth of sights to explore. Heavily influenced by French colonial architecture, Hanoi is both historically beautiful and a vibrant capital city sure to entice you. Upon arrival at Hanoi airport, guide & bus will pick up and transfer to hotel for check-in. Free at leisure after long route flight. In the afternoon, we begin our Hanoi experience with a cyclo tour of the fascinating Old Quarter, Hoan Kiem Lake, then transfer to Dinner. O/n in Hanoi
Day 02 : HA NOI - HA LONG BAY (B - L - D)
Abf at hotel. 08:00AN visiting Hanoi's first University - the Temple of Literature - dating back to 1070. This historical centre of learning is now dedicated to Confucian worship. Also visit the infamous "Hanoi Hilton" - Hanoi's former central prison made famous first for the incarceration of the leaders of Vietnam's National Liberation movement and later US Air force pilots shot down over North Vietnam. The site of the prison was recently developed, however one wing has been retained as a museum. Tour will be continued to to Ba Dinh Square, site of the Ho Chi Minh Mausoleum and where Ho Chi Minh first declared independence from French rule in 1945. Ho Chi Minh is without question one of the great figures of twentieth century history and this morning we'll take time to visit the 'Ho Chi Minh Quarter' for a look at the life of the father of modern Vietnam. We visit the humble house on stilts from which 'Uncle Ho', as he is affectionately known, ruled Vietnam until his death in 1969. Continue on to the intriguing Ho Chi Minh Museum, an amazingly surreal exhibition of the life of Ho Chi Minh, set in the context of major events of the twentieth century and Vietnam's struggle for independence. We'll also view the Presidential Palace and One Pillar Pagoda. Then, enjoy lunch. After that transfer to Halong Bay, Halong Bay is famous internationally, and is recognized as a World Heritage by UNESCO for its thousands of natural islands. Hotel check in. Free at leisure. Dinner. O/n in Halong
Day 03 : HA LONG BAY - HA NOI (B/ L/ D)
Abf at hotel. This morning we will take 4hours cruise to explore Halong Bay ( most of the islands are uninhabited and untouched by man. The ancient Vietnamese believed that Halong Bay was where a giant dragon "descended into the sea", as the rocky outcrops resemble the humps and scales of a dragon's back. Another legend says that the giant limestone rocks themselves are dragons, protecting Vietnam from hostile invaders. In fact the bay was formed as a result of millions of years of erosion on the limestone rocks. Then when the last ice age finished, the seas rose as the glaciers melted, flooding the entire area transforming hills into the islands we see today. Lunch will be on board. After lunch , back to Hanoi. Free at leisure for shopping. Enjoy Water Puppet show. Dinner. O/n in Hananoi
Day 04: HANOI ( special cooking class) – HUE (B/ L/ D)
This morning join the " Highway 4restaurant" cooking class to learn some of the secrets of Vietnamese cuisine. Your chef will firt take you on a guided market tour and explain some of the ingredients you will later use in your hands on demonstration. After a fun lession in the restaurante sit downs for lunch and get to try some of your own creations as well as some of the interesting homemade liquors the restaurant is famous for. Enjoy some free time for shopping before boarding your flight to Hue.
Day 05: HUE (B/ D – Royal Dinner )
Hue is a beautiful located city on the bank of the Perfume river. As Vietname's capital througthout the Nguyen Dynasty ( 1802-1945), as a centre of Vietnamese Buddism and scholarship and finally as the settings for some of Vietnam War's most bloody flighting, Hue provide a unique window into Vietnam and its complex past. Today visit the impressive home of the Nguyen Dynasty emperors - the Citadel. Much of the Citadel was destroyed during the Tet Offensive in 1968 but is gradually being restored. Then travel to the much revered Thien Mu Pagoda, Hue's oldest and most beautiful. After lunch. We driver to the French influenced tomb of the 12th emperor Khai Dinh, then onto the magnificent tomb of the Emperor Tu Duc before retunring to the hotel. Tonight try some specialties as you dine lilke the emperors did over an imperial banquet. O/n in Hue
Day 06: HUE – HOIAN (B/ L/ D)
From Hue we travel to Danang via the spectacular Hai Van Pass. This drive is considered one of the most beautiful in Vietnam and takes you through a combination of both rural and coastal settings. Our first stop is the Cham Museum. The Cham people occupied this area of Vietnam from the 4th to the 16th centuries and in the museum you will find the best examples of Cham sculpture anywhere in the world. We continue south to Marble Mountains, a series of large marble outcrops that have acquired mythical significance over the centuries. The caves of Marble Mountains house a number of sacred Buddhist shrines as well as a former communist guerrilla hospital from the Vietnam War. From the Marble Mountains there are great views across China Beach and the surrounding countryside. We then take a short drive to China Beach, site of the former US beach R&R spot, and then travel further south to Hoi An which was Vietnam's most active trading centre over many centuries and has been largely preserved. The architecture of the city reflects the influence of Chinese, Japanese, Portuguese, French and British traders. Hoi An is also the town where French Missionary Alexandre De Rhodes introduced Catholicism to Vietnam as well as the Romanised script that has become the standard Vietnamese script. This afternoon we take a walking tour of enchanting Hoi An visiting an old merchant house, the Hoi An Museum, a Chinese assembly hall and the Japanese Covered Bridge. Take bycle tour around country area to see the local people life. Free at leisure for shopping. Dinner. O/n in Hoian
Day 07: HOI AN – HOCHIMINH (B/ L/ D)
This morning, take part in a fun, hands-on cooking class by guided chef to local market and then learn how to prepare some of the local delicaciesof Central area of Vietnam, you also have chance to see the difference in culsine between the North & Central of Vietnam. Free at leisure for shopping until taking afternoon flight to HCM city. Ho Chi Minh City - Vietnam's commercial capital and a city of extraordinary energy. Despite its rush to modernity, Saigon, as it is still known, is a friendly and welcoming place with many reminders of its turbulent past and a palpable momentum towards the future. O/n in Hochiminh
Day 8: HOCHIMINH – MEKONG DETLA TOUR (B/ L/ D)
Abf at hotel. This morning, we begin the trip to My Tho area to explore the Mekong Detla, The Delta region is formed by the various tributaries of the mighty Mekong River. The Mekong is one of the world's great rivers, beginning its journey in the mountains of Tibet and winding its way for 4,500 km through China, Myanmar, Laos, Cambodia and southern Vietnam. The Vietnamese name for the Mekong is "Cuu Long", meaning 'Nine Dragons', symbolizing the nine major tributaries of the Mekong that flow through the Delta to the East Sea.
The Delta is an incredibly fertile region of rice paddies, fruit orchards and mangrove swamps and is known as Vietnam's "rice bowl" as it produces the majority of the country's rice supplies and exports.
Over the centuries, local residents have created an ingenious system of dykes, canals and waterways for irrigation and for transportation. Perhaps the best way to view the daily lives of the people in the Delta is to take a boat tour through some of these waterways. A brief float through the Delta provides a vivid glimpse of life in Vietnam's rural areas, where nearly 80% of the country's population still lives. In the afternoon, back to Hochiminh city. Free at leisure for shopping. O/n in Hochiminh
Day 09: HOCHIMINH CITY (B/ L/ D)
This morning, we begin a walking tour of Saigon's famous and historic city landmarks. The tour will take you through the heart of the city along Dong Khoi Street (formerly Rue Catinat), past the Rex Hotel, Ho Chi Minh Square, Municipal Theatre and Notre Dame Cathedral. Following a tour of the Reunification Palace (formerly the Presidential Palace) and War Remnants Museum, drive to Cholon, the Chinatown district of the city. Visit the enormous Binh Tay wholesale market, with its beehive of stores hawking everything under the sun before visiting the ornate Thien Hau Pagoda. Then lunch. Whole afternoon, free at leisure for shopping at Ben Thanh market & lacquer workshops, Dinner on cruise along Saigon River. O/n in HCM city
Day 10: HOCHIMINH – FLIGHT BACK (B)
Abf at hotel. Free at leisure for shopping until transfer to airport for flight back. End tour.
Note: We can arrange additional customized trips for you if the above itineray does not match your expectations.
Quotation: usd/pax
| | | | | | | | | | |
| --- | --- | --- | --- | --- | --- | --- | --- | --- | --- |
| | | | | | | | | | |
| 3-star hotel | | | | | 626 | 600 | | | |
| 4-star hotel | | | 831 | | | 723 | | | |
| 5-star hotel | | | | | | | 939 | | |
Service included:
Ground transfer by good A/C vehicle

English speaking guide ( local guide)

Boatrip on Halong bay, Perfume river, Mekong Delta

Entrance fee for sightseeing, cyclo tour, water puppet show

Fullboard meals as mentioned ( both Vietnamese & Western set menu) & cooking class

9nite accommodation + abf ( twin share based on R.O.H)

Water on bus ( 2bottle/pax/day)
Service excluded:
Domestic airticket 170usd/both route ( Hanoi-Hue, Danang-HCM), this subject to change

Drinking with meals

Tipping

Other items not mentioned above
VIETNAMTOURISM-VITOURS
83 Nguyen Thi Minh Khai, Da Nang, Vietnam
License: 0427/2005/TCDL/GPLHQT
Tel : 0511 3 822 990 - Fax : 051103 822 999
..................................................
Inbound Devision
Deputy Director of Sales
Mobile : +84 905 07 17 27