NHA TRANG - BLUE HEAVEN 4D3N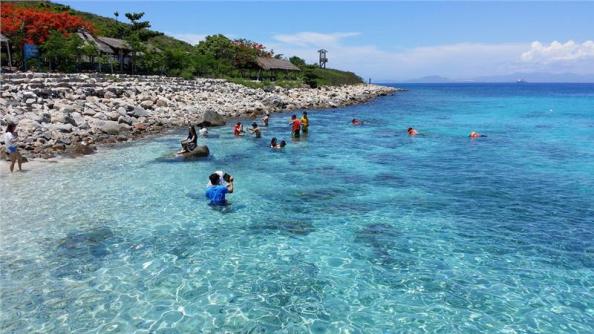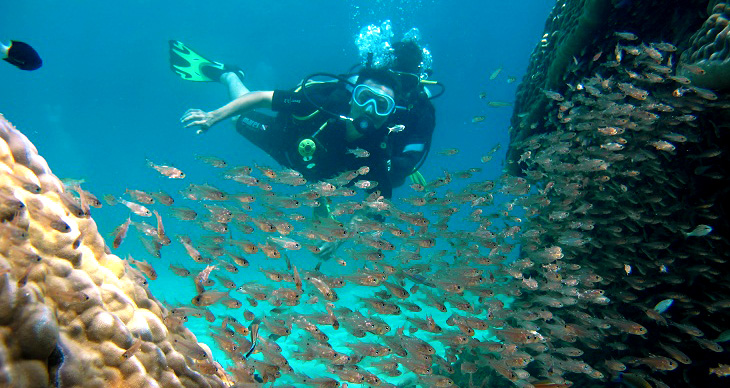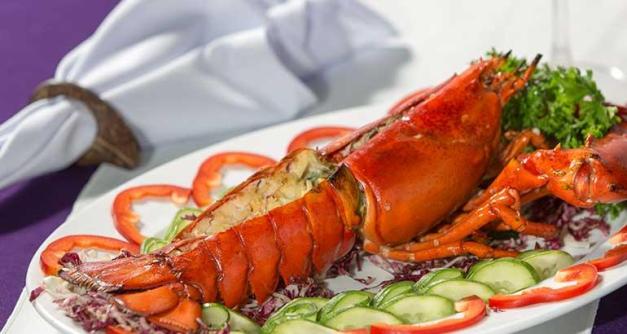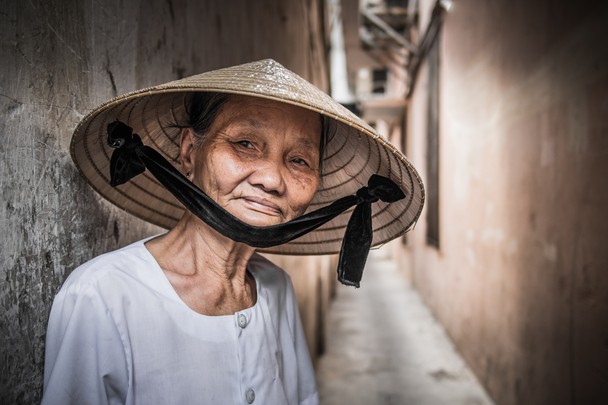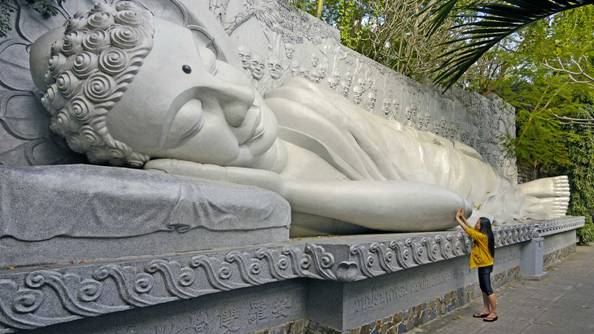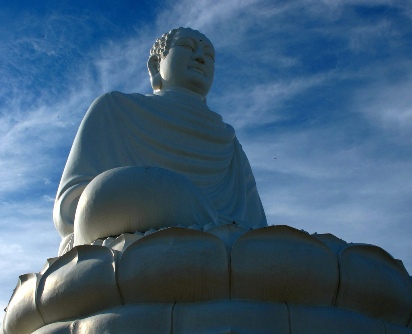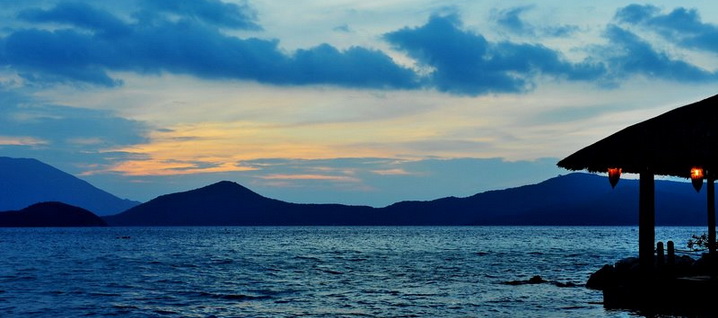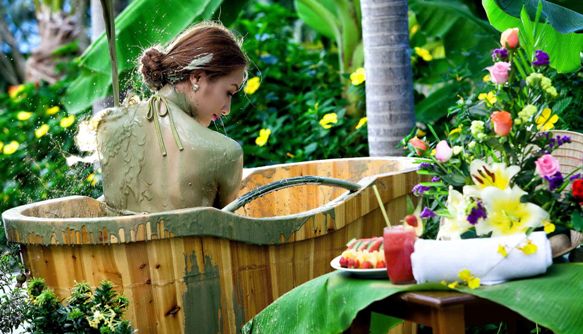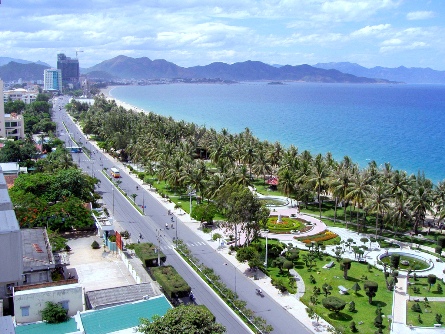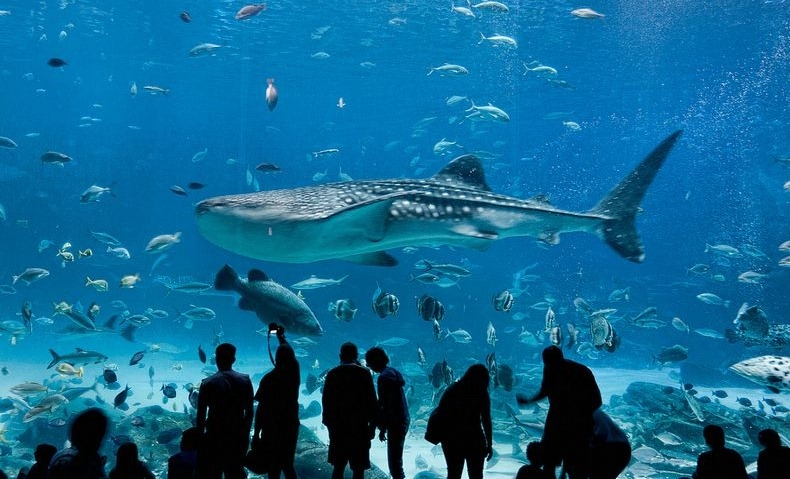 Duration : 4 Days 3 Nights
Departure : every Tuesday & Thursday
The coastal city and capital of Khanh Hoa Province, Nha Trang, is a town of around 400,00 people. Historically, it was at the heart of the Champa Empire and was called Kauthara. The famous Po Nagar Tower is to be found here.
This superb coastal city is famous for it's magnificent beaches and its great scuba activities. Sun seekers and water sports enthusiasts will simply adore this place. The Bay is considered to be one of the finest anywhere in the world. The city has been selected to host the 2016 Asian Beach Games. It is as fine a resort as you will find anywhere.
First made popular by the French colonists it developed under their rule. Then during the war the American soldiers discovered the beauty of the town for themselves and it became their favoured R & R spot.
The short wet season here between September and December means that for most of the year it is glorious sunshine all the way. It's close proximity to Saigon means it has become an extremely popular get away spot for local people. The palm tree lined beach and picture postcard blue waters make it the ideal spot for kicking back and relaxing.
Day 01 : Cam Ranh Airport – Vinpearland (Dinner)
Day 02 : Explore Nha Trang Bay (B/L/D)
Day 03 : Nha Trang City tour (B/L)
Day 04 : Nha Trang - Cam Ranh Airport (B/L)
NHA TRANG - BLUE HEAVEN 4D3N
Duration : 4 Days 3 Nights
Departure : every Tuesday & Thursday
Day 01 : Cam Ranh Airport – Vinpearland (Dinner)
AM : Guide and Car of VITOURS pick you up at airport transfer to hotel. Check in and relax. Freely explore Nha Trang City.
PM : 13h30 : Guide and car pick you up at hotel, departure to Phu Quy Port to visit The Pearl of Vietnam : Entertainment World – Vinpearland Amusement Park : Outdoor Games such as : Extreme Carousel (3D-Carousel), Swing Carousel, Merry-go-round , Jet Elephant, Flying bicycle, Pirate Ship, Roller Coaster, Circle Carousel, Animal Circus, Vaudeville stage.
Vinpearl Underwater World : Regarded as a miniature ocean, Vinpearl Underwater World has long become an amazingly attractive destination to all Vinpearl Land Amusement Park's visitors.
Vinpearl Water Park : At Vinpearl Water Park, the system of games is divided into 3 different zones: kid zone, thrilling zone and family zone.
Games at thrilling zone: 6-lane waterslide; Space Hole; Kamikaze (an action game for young people who want to show their daring, bravery and take part in speed racing); Free Fall (game at the speed of 60kph from the height of 21m at Vinpearl Land to challenge your courage and enjoy the breathtaking feeling in "zero gravity" at shocking speed); Tsunami; Flying Buoy and Uphill Flying buoy. And family zone thrilling games.
19h00 : Enjoy Waterfall Music Performance with fantastic Lazer system. Back to land, transfer your group to hotel for dinner. Freely explore city nightlife.
Day 02 : Explore Nha Trang Bay (B/L/D)
7h00 : Breakfast at hotel, then departure to Cau Da Port to visit Nha Trang Bay. This little coastal town is surrounded by pristine islands and gorgeous beaches. If you haven't taken a boat trip out into the water of this world renowned bay, then this is your opportunity to truly discover Nha Trang. Clear turquoise water with excellent visibility at Hon Mun makes it a heaven for scuba diving and snorkeling.
Get to Hon Mot Island, you will have seafood lunch here. Enjoy music performance of our Guides "Sing for each other". Tasting fruits, grape wine on the beach. Continue to Coral Island to try the exciting games as : Jeski, Volley Ball, Paragliding (personal expense).
Back to Hon Mieu – Visit an iconic construction right on the bay: Tri Nguyen Aquarium, uniquely shaped like a barnacle covered pirate ship. Then transfer back to Cau Da Port and relaxing on the Nha Trang Beach.
PM : Have dinner with special dish "Nem Nuong" – specialty of Nha Trang. Freely explore and shopping at Nha Trang Beach city. Overnight in Nha trang.
Day 03 : Nha Trang City tour (B/L)
AM : 8h00 : Guide and car pick up at hotel, visit The institute of oceanography, which was established in 1923, was one of the first centers for scientific research in Indochina. Visitor can have a change to visit the Marine Creature Museum, which shows more than 80,000 sea and fresh water specimen as well as living creatures that are kept in glass tanks. It is really an attractive destination for those who have the passion of sea discovery.
Then visit Ponagar Cham Tower: The tower was built the Cham civilization between the 7th and 12th century to honor Yang I Nu Ponagar – mother of the Kingdom. The local Buddhists of Nha Trang use this place for prayer and worshipping and there are many incense lighted giving the place an interesting aroma. The Ponagar tower is a very glorified structure with amazing architectures filling with stunning colors.
The next interesting destination is Long Son Pagoda - the pagoda that was founded in the late 19th century then renovated in 1940. Located on Trai Thuy hill, it is the largest pagoda in Nha Trang. Every year, tens of thousands of tourists visit the Pagoda to see and praise the 79 feet tall white Buddha statue, Kim Than Phat To, and many other architectural features that the pagoda has offer.
After that, relax and reload energy with Thap Ba Mud bath and hot spring: It's one of the most fun experiences in Nha Trang. Enjoy wonderful time soaking in mineral mud with a professional process:
Hot mineral water shower.
Soaking in mineral mud.
Sunbathing.
Soaking in hot mineral water.
Massage under high pressure spray by hot mineral water.
Dinner with seafood and freely explore and shopping. Overnight in Nha Trang.
Day 04 : Nha Trang – Cam Ranh Airport (B/L)
AM : Breakfast at hotel. Freely at front beach, shopping at Dam Market. Have lunch at restaurant. Then say farewell with guide and car at Cam Ranh Airport. End of trip. See you again.
PRICE (USD/ PERSON) : 173 USD (apprx. 3.633.000VND)
Price included
- Accommodation at 3-star hotel (3 nights) with daily breakfast include
- Meals as mentioned above : 2 Dinners, 3 Lunches
- Transfer by new vehicle with air-conditioned, English-speaking guide, sightseeing entrance fees (Vinpearland, Mud bath, institute of oceanography, Thap Ba Ponaga), waters, travel insurance.
- Single supplement : 55USD/ R/N (apprx. 1.155.000VND/R/N)
Price excluded
- Mun Island, Coral Island, Tri Nguyen Aquarium and other personal expenses.
Children policy
- Under 5 years old : free of charge (share bed with parent).
- The 2nd child : surcharge 50% of Adult rate.
- Children from 6-10years old : share bed with parent, 70% Adult rate.
- Children from 11 years old up : same as adult rate.
NOTES : DEPARTURE WITH AT LEAST 2 ADULTS & CONFIRMATION OF GUESTS LIST BEFORE 3 DAYS OF DEPARTURE.
VIETNAMTOURISM VITOURS JSC
83 Nguyen Thi Minh Khai Street, Hai Chau 1 Ward, Hai Chau District, Danang, Vietnam
Licence: 0427/2005/TCDL/GPLHQT
Tel : 0511 3 822 990 - 0511 3 822 999
----------------------------------------------------------------------
Ms. Nguyen Thanh Truc
Inbound Sales Exe. & Tour Operator
Email: thanhtruc@vitours.com.vn
Mobile : (084)949 659 634
Skype: fengnguyen - Ext : 203