HOI AN ECO ALL IN ONE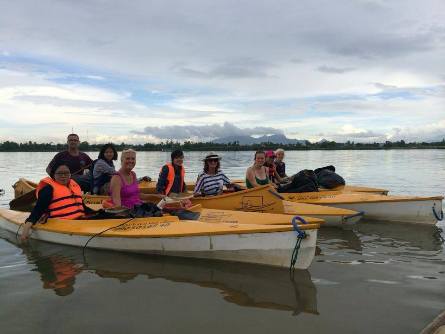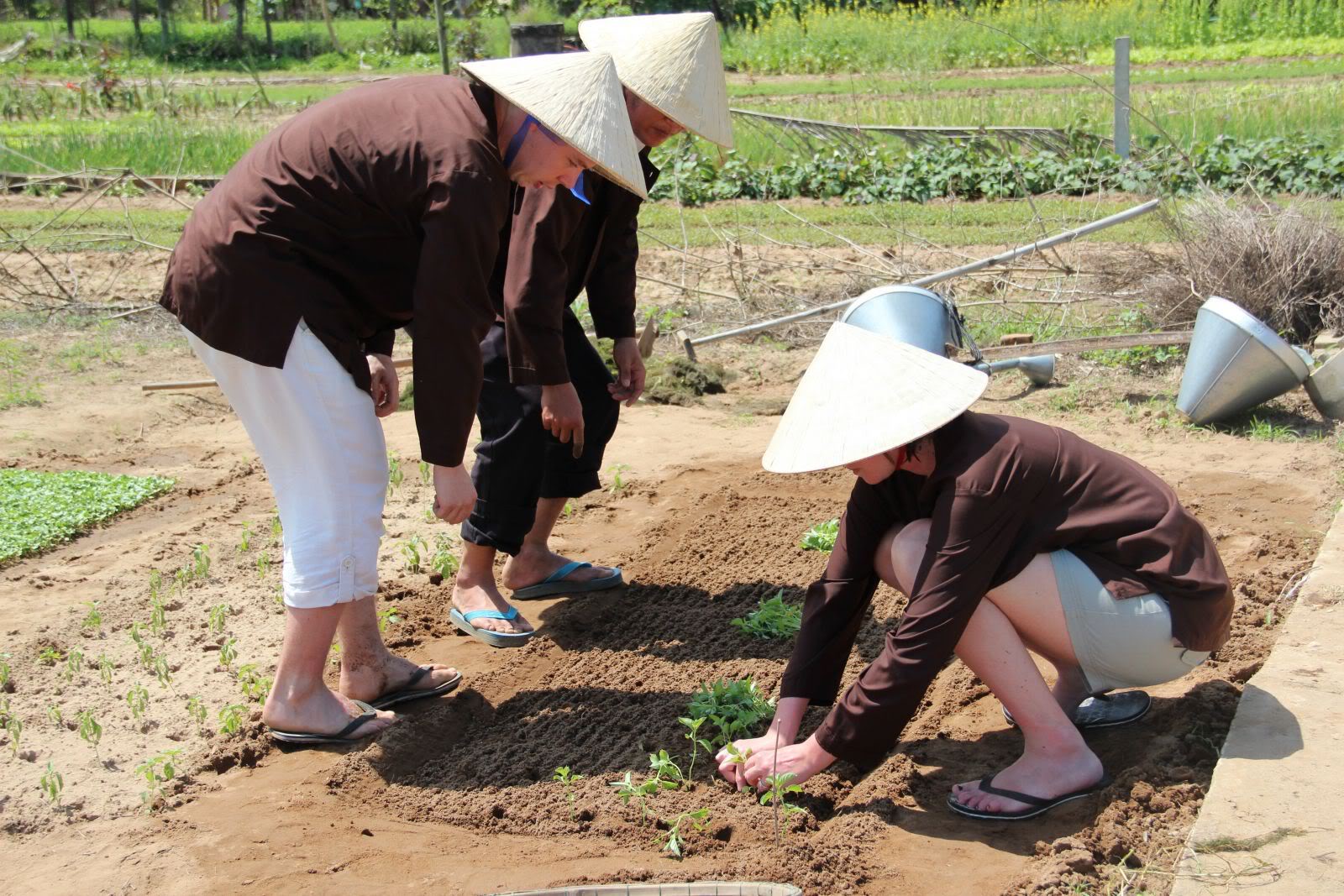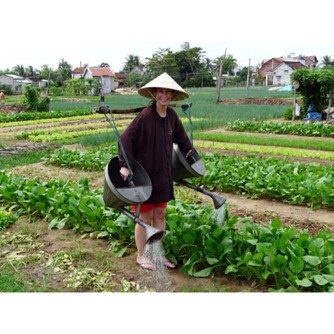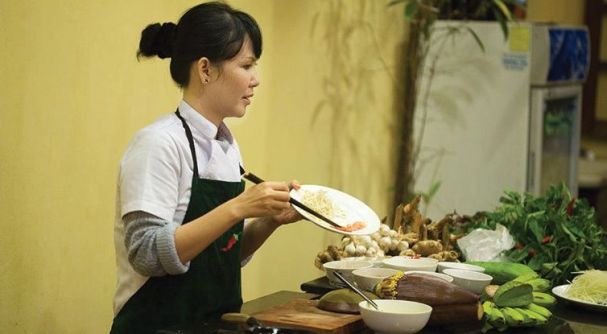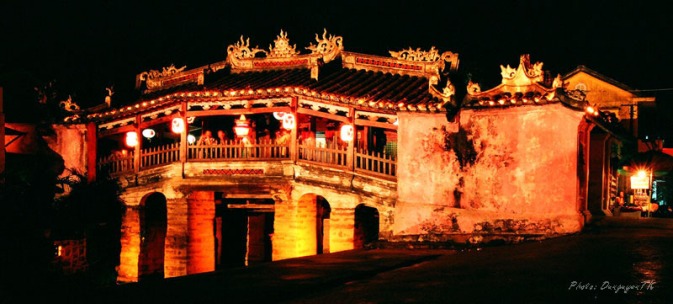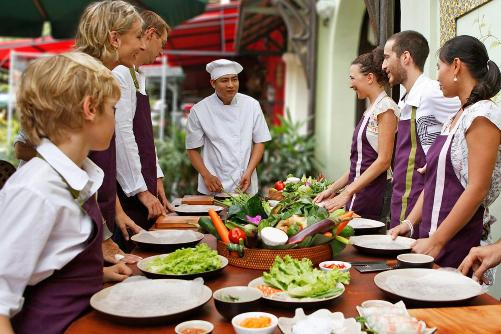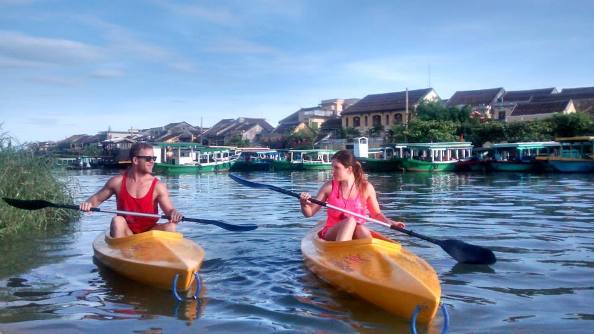 Duration: 4 Days 3 Nights
Hoi An or Faifo is a ancient city which belong to Quang Nam Province. The East is the South China Sea, the West is Dien Ban and Duy Xuyen Provinces, the North is Dien Ban Province and the South is Duy Xuyen.
Situated around 30km from Da Nang, surrounding by Thu Bon downstream, Hoi An is well - known as an ancient city with its ancient houses, Pagodas , Temples . In the 18th
century, Hoi An was considered as the commercial town by Chinese and Japanese merchants and that was the best destination for trading in all Southeast Asia. It seems Hoi An still remain untouched almost of the old constructions which were built more than 200 years ago that the government decided to restore the relics and lead that become one the most tourist attractive site.
Hoi An people have various traditional occupations as carpenter, ceramic , herbs, lanterns which existed and developed along with its history. Those are for their living demand and also made the prosperous and busy business for Hoi An port from the 17th
century to the beginning of 19th
century.
Many tradition occupation villages surrounded the ancient center of Hoi An ( Pho Co Hoi An) as Kim Bong Carpenter village, Tra Que – Vegetable village …in the other side of Thu Bon River.
Duration: 4 Days 3 Nights
Day 1. Arrival. Hoian city tour (L/D)
Guide and car escort you from the airport then head for Hoi An while enjoying the view of the coast and visit Non Nuoc Beach,Cham Museum which has a fascinating collection of rare works of art, and last, the famous Marble Mountain. Have lunch at local restaurant in Danang.
PM : Continue heading for Hoi An in the afternoon, check in hotel then start shopping and walking tour with Japanese Bridge, Ancient House, Phuoc Kien Assembly Hall & Handy Craft Workshop.
Dinner at Hoian local restaurant with specific local food : Cao lau – Banh Bao – Banh vac – Hoanh Thanh). Free exploring Hoian nightlife. Overnight in Hoian.
Day 2. Tra Que herb village experiences (B/L/D)
8.30AM: Car pick you up at the hotel and depart to Tra Que Vegetable Village (3kms far from Hoian). It is time for you to experience a day of living and working with the local farmers in this village. A tour of the organic vegetable and herb gardens can include some time working in the field if you like, or merely observing and learning about the system and the fresh ingredients.
Back to Tra Que's family house, you will be working together with our family chef to learn the traditional ways of preparing and cooking Vietnamese food. Then, sit down and a chance to savour the dishes you have prepared.
After lunch, transfer back to Hoian where you will walk to visit ancient tiny town Hoi an. The visit will includes Japanese covered bridge, some Chinese Assembly Halls, and some typical Vietnamese houses of 18 century. It is time for you to go shopping or relax on the bank of Thu Bon river of Hoi An. Then transfer to your hotel in Hoian. Tour ends at around 5PM.
Dinner at local restaurant. Overnight in Hoian.
Day 3. Master Chef cooking class (B/L/D)
Morning : Today you will be taught to be a Master Chef with the professional Chefs of Market Restaurant and Cooking School (before named Morning Glory Cooking Class)
- Our day starts at (8am) with an all you can eat traditional Vietnamese breakfast served at The Market Restaurant (3 Nguyen Hoang Street, An Hoi Islet, tel: 0510 2241555/2241556).
- We then visit Hoi An's colourful and bustling market in small groups with an english speaking tour guide where participants learn about the uses of different fresh noodles, how to recognise and buy fresh fish, fresh and dried spices, herbs and their uses in our recipes and medicinal purposes. Learn about rice and grains, also see and taste many exotic fruits.
- On our return to The Market Restaurant we tour the many different Street Food counters, seeing live cooking demonstrations, learing how to make many different recipes with food tastings along the way. See bread for our banh mi or baguettes being made in front of you and then taste the baked bread fresh from the oven. Rice and water being ground to make rice water to make noodles, rice flour crepes, dumplings and rice paper dried on bamboo and grilled to eat with Hoi An chilli sauce. See our famous dish of Cao Lau, the noodles being made by hand and steamed over an open fire. We offer a choice of traditional Vietnamese teas served with home made Hoi An cup cakes made freshly in front of you. Taste sweet treats and candy that we eat at Tet our Vietnamese New Year celebrations. And much more .....
- The cooking lesson runs about 2.5 hours - our cooking teachers first demonstrate each dish before we prepare the same dishes ourselves. After the lesson we sit down and eat what we have cooked. You will receive a copy of the recipes and a Vietnamese cooking utensil to take home.
Recipes: (Vegetarians are provided with replacement ingredients).
1. Cabbage leaf parcels shrimp mousse in broth
2. BBQ chicken & lime leaves
3. Mango salad with prawns
4. Crispy Hoi An Pancakes with pork, prawns & bean sprouts
Program ends at about 12h30 – 13h00.
Relax after lunch, then join the Leisure Paddle on Thu Bon river at about 14h00 – 15h00. You do not have to paddle far to access beautiful landscapes and explore a different side of Hoi An. The Thu Bon River system offers some charming inlets and some stunning photo opportunities. The tour can be arranged to depart at sunrise, 7:00am or 3:00Pm.
The tour can be completed in a single recreational kayak, which is both stable and easy to use. Or two or three passengers can share a Canadian Canoe. Inexperienced paddlers are encouraged to partner with a guide in the Canadian Canoes.
This tour is tailored to those who have limited kayaking experience or fitness but a great sense of play and a desire to see the quiet and natural parts of Hoi An.
End of Kayaking Experience, then back to Hoian Center and have reloading- energy dinner. Overnight in Hoian.
Day 4. Hoian – Danang departure (B)
After farewell breakfast, car and guide escort your group to Danang for your flight. End of services.
QUOTATION : Available from 1st October 2014 till 31st March 2015
PRIVATE PACKAGE TOURS-US$ DOLLARS

Number of pax (Nett p.p. in half-twin)

Hotel category

2

3-5

6-9

10-14

15-19

20 up

SGL Supp.

3-star

429

395

358

336

323

318

+64

4-star

467

432

395

373

361

356

+102

5-star

555

520

484

461

449

444
TOUR PACKAGE INCLUDED
- Pick up and drop off at hotel by private car and English speaking guide
- Traditional all you eat breakfast at The Market Restaurant
- Professional Chef with detailed directions at cooking class.
- Live cooking demonstrations and tastings at The Market Restaurant
- Hands on cooking class
- Lunch, refreshing Vietnamese drinks (no soft drinks, cans or bottled water included)
- Recipes and a Vietnamese cooking utensil to take home
- A Map of Hoi An's waterways, with comments and points of interest
- Wet Bag/tube
- Life Vests
- Full equipment Kayaking on Thu Bon River.
TOUR PACKAGE EXCLUDED
- Excluded 10% VAT ( In case of red VAT needed )
- Travel Insurance
- Personal tip
NOTE
- All of eco-tours program are seating coach tour (Join-in-tour)
- Tour rate changed without prior notice.
- In case of bad weather, tour will be cancelled.
- Booking tours required at least 24 hour
- Full payment required at time of booking
- No child prices
What to bring ?
- Sun block
- Digital camera to take photos
- Comfortable shoes
- Soft or warm clothes
- Money in cash for buying gifts and souvenirs
- Original passport
VIETNAMTOURISM VITOURS JSC
83 Nguyen Thi Minh Khai Street, Hai Chau 1 Ward, Hai Chau District, Danang, Vietnam
Licence: 0427/2005/TCDL/GPLHQT
Tel : 0511 3 822 990 - 0511 3 822 999
----------------------------------------------------------------------
Ms. Nguyen Thanh Truc
Inbound Sale Exe. & Tour Operator
Email: thanhtruc@vitours.com.vn
Mobile : (084)949 659 634
Skype: fengnguyen - Ext : 203