Vung Tau Intourco Resort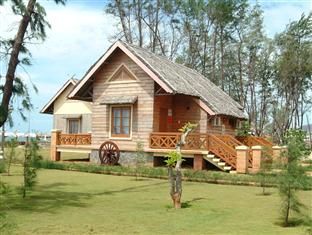 Intourco Resort is a 4 star resort located right on the beach, the hotel's location is very convenient for tourists with beach resort . The harmonious architecture combined between green leaves and flowers interwoven make In tourco resort become more beautiful and closer to nature .
All rooms are equipped with modern and comfortable rooms have balconies with sea and garden view rooms 58 . Bungalow Park has 18 rooms arranged according to each individual villas with garden around . Lighthouse Restaurant with a capacity of over 300 guests cool design , exterior is blue sky and ocean waves . Bar - cafe on the 2nd floor of the hotel overlooking the sea , full of furniture designed to create a warm atmosphere .
You may also like
Hotel category:

Rate from:Updating

Address: 07 Ly Thuong Kiet, Danang, Vietnam

Hotel category:

Rate from:Updating

Address: 205 Tran Phu , Hai Chau District , Da Nang City

Hotel category:

Rate from:Updating

Address: 24 Tran Phu , Nha Trang