Sun spa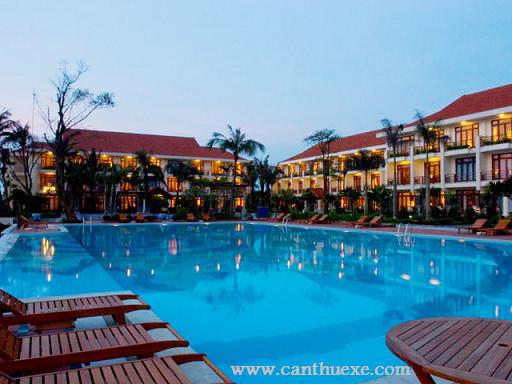 Sun Spa Resort is set amidst a spacious 29 hectares of landscaped garden along pristine white sand Bao Ninh Beach Vietnam and on the banks of the legendary of Nhat Le river.
Located in the picturesque Central Vietnam city of Dong Hoi, 50 kilometers from the mystical, UNESCO recognized caves of Phong Nha, Sun Spa Resort offers luxurious accommodation in Dong Hoi, excellent facilities along Bao Ninh Beach and the perfect gateway to discover the World Heritage.
Not many destinations in Vietnam have much advantages as in Quang Binh. Only in the area on 8.065km2, Quang Binh contains three types of geography, stretching from the forests, hills, plains to the coastal strip ofsand dunes. Each type contains both a great value, the convergence potential of tourism development in the future.
You may also like
Hotel category:

Rate from:Updating

Address: 07 Ly Thuong Kiet, Danang, Vietnam

Hotel category:

Rate from:Updating

Address: 205 Tran Phu , Hai Chau District , Da Nang City

Hotel category:

Rate from:Updating

Address: 24 Tran Phu , Nha Trang