Muong Thanh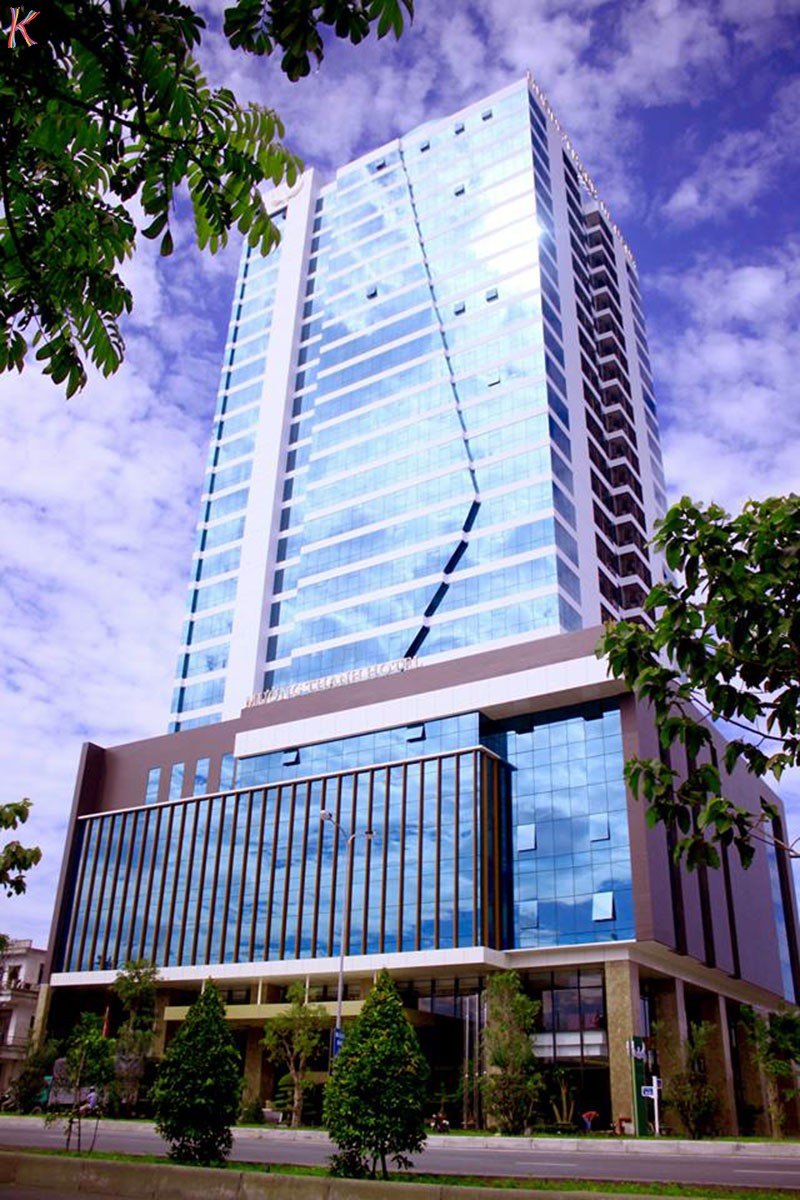 About 1km from city center, about 5 minutes by car from international airport. The hotel is located on the main route to Hoi An Ancient Town in about 25 minutes by car, about 5 minutes to Cham Museum, 7 minutes to Marble Mountain.
Mường Thanh Da Nang is a 4 star international standard hotel with 370 guestrooms and 8 apartments. Located on the East side of the Han River, between the two most famous bridges of Da Nang city - Han River Bridge and Dragon Bridge, just a few minutes driving from famous spots of the city, Mường Thanh Da Nang is an escape destination for all guests travelling for leisure, business, special occasions, conventions and conferences in the months and years ahead.
Widely considered as a strategic Mường Thanh hotel in The Middle of Vietnam, the 18th member - Mường Thanh Da Nang – was invested with a total amount of 400 billion VND. Having about 200 professional staffs, Mường Thanh Da Nang is ready to present excellent services and to compete with other rivals in the growing environment of Da Nang tourism.
The harmonious combination between Mường Thanh Hospitality's North West bold style and Da Nang's unique culture, Mường Thanh Da Nang promises to bring a completely new image yet with unforgettable experience to their visitors when they get here.
You may also like
Hotel category:

Rate from:Updating

Address: 07 Ly Thuong Kiet, Danang, Vietnam

Hotel category:

Rate from:Updating

Address: 205 Tran Phu , Hai Chau District , Da Nang City

Hotel category:

Rate from:Updating

Address: 24 Tran Phu , Nha Trang