Huu Nghi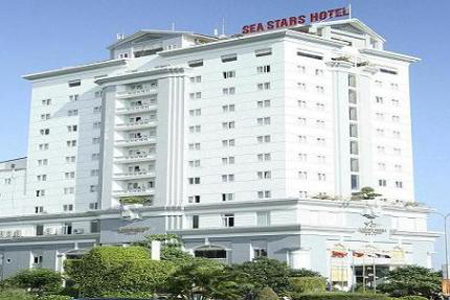 Located in the commerce, administrative and service center , -amusement parks , entertainment and shopping area of the bustling city . It is a 4 star standard international hotel, luxury and modern style. Only 10m far from Cat Bi airport and 20 minutes to Do Son resort , the Huu Nghi Hotel will be the ideal place for tourists and investors to seek opportunities in Hai Phong.
If anyone has a time resting at the Huu Nghi Hotel, you will not be surprised by the enthusiastic service of the staff . Luxury and modern hotel reaches 4 stars international standards. Soaking in cool pool make you have wonderful relaxing minutes .
Huu Nghi Hotel with 128 rooms is equipped with modern facilities and amenities . From your room you can see the whole beautiful and poetic Hai Phong. All rooms have spacious balconies so you can enjoy the wonderful moments of relaxation .
When you relax at the hotel you will be served many dishes with flavors of indigenous people . Besides, you will be served many dishes with European-Asian tastes for you to choose from.
You may also like
Hotel category:

Rate from:Updating

Address: 07 Ly Thuong Kiet, Danang, Vietnam

Hotel category:

Rate from:Updating

Address: 205 Tran Phu , Hai Chau District , Da Nang City

Hotel category:

Rate from:Updating

Address: 24 Tran Phu , Nha Trang